LONG SPRINT: Diary of an Olympic Athlete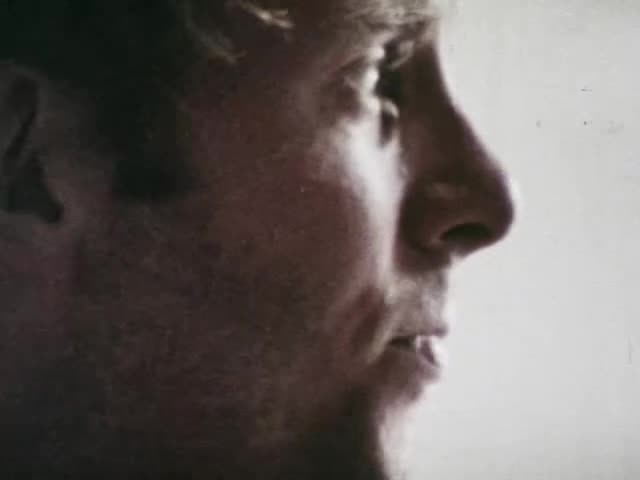 This video is not available to view remotely
Full length video - onsite only
Please read Understanding catalogue records for help interpreting this information and Using footage for more information about accessing this film.
Title: LONG SPRINT: Diary of an Olympic Athlete
Reference number: 3920
Date: 1975
Director: d. Michael Alexander
Production company: Pelicula Film
Sound: sound
Original format: 16mm
Colour: col
Fiction: non-fiction
Running time: 48.30 mins
Description: The film follows David Jenkins through his training for the 400m from 1975 through to the Heats for the Olympics. David qualified for the final heat but did not receive a medal.
Credits: A film distributed by The Scottish Central Film Library
Athlete: David Jenkins
Coach: David Hemery
ed. Bert Eeles
sd. rec. Louis Kramer
m. Colin Tully & Alan Darby
additional ph. Michael Coulter, Martin Singleton & Eric Van Haren Noman
dubbing mixer Willie Stott
ph. and produced Mark Littlewood
d. and produced Michael Alexander
Shotlist: ecs. THE LONG SPRINT Diary of an Olympic Athlete December, 1975. GATESHEAD ls. snowy race track; David Jenkins and his brother completing drills, running, and hopping on one leg (2.10) c/u David Jenkins' face during weightlifting, sit-ups (2.46) DJ and his brother running up a sand dune (3.23) Jenkins stretches, runs laps v/o Jenkins speaks about his motivation to run from a young age (4.39) January, 1976. BIRMINGHAM i/v Jenkins at RAF Cosford, he speaks about his decision to run a 600m race, and training (5.36) appointment with a physiotherapist; i/v Jenkins (5.54) views of the race, which Jenkins narrowly wins (6.31) i/v immediately after the race, Jenkins is not feeling well (7.00) February GATESHEAD Jenkins sprinting, i/v Jenkins about injury and taking up his Winston Churchill Travelling Fellowship to study Community Provision in Sport and prepare for the Olympics in California; Jenkins is applying coolpacks to his leg (7.30) April LOS ANGELES; Jenkins swimming, gvs UCLA campus; students practicing sports: running, shot put, long jump, high jump, discus, hurdling; athletes chat about training (11.46) DJ training, v/o of coach discussing his achilles injury (12.33) David has his feet in a bath of ice water at 45°F (about 7°C); a UCLA trainer binds his ankle and describes the care DJ has to take of it (13.26) DJ's coach discusses his performance and attitude; training; Jenkins and coach discuss his recovery and attitude (18.07) DJ and his brother sit out on the grass; DJ training; coach in v/o (20.21) gvs Jenkins walking about LA, driving along freeway, walking on beach; in v/o he discusses difficulty with remaining positive through his injury (21.45) June LONDON British Olympic Trials, Crystal Palace. gvs DJ competing in same; he wins the race, but delays the medal ceremony because of cramp; i/v DJ, describes his performance being "like a bloody rocket..." (24.48) June BRUSSELS brief shots Atomium, Brussels; gvs opening ceremony of athletics, intercut with DJ preparing for race (27.56) gvs DJ's race (29.47) July, 1976. MONTREAL gvs crowds; shots musical and religious buskers outside Montreal Olympic Stadium, including a group singing "Seek Ye First", to flute and hand signing accompaniment intercut with DJ meeting people around the stadium; athletes training (32.11) DAY 1 400m. Heats and Second Round gvs same; DJ speaks about avoiding tiredness: "As long as the tiredness doesn't get on top of me, and it shouldn't, I take so much stuff to stop it; vitamins and sleep" (33.59) i/v DJ, he gets through; signing autographs (37.20) DAY 2 Rest Day DJ visualises his run with his coach (36.57) DAY 3 400m. Semi-finals gvs race; i/v David Jenkins, signing autographs (40.40) DAY 4 400m Final i/v coach, discusses contenders, mentioning Juantorena, the Cuban competitor, and the American team (41.37) i/v coach, who predicts a third place for DJ, 1st and 2nd going to Juantorena and Newhouse (43.01) gvs preparation and race; 1st 2nd 3rd places: Juantorena, Newhouse, Frazier. (45.01) Jenkins leaves the arena, intercut with the medals ceremony (46.39) ecs. (47.05)