HIT AND A MISS, a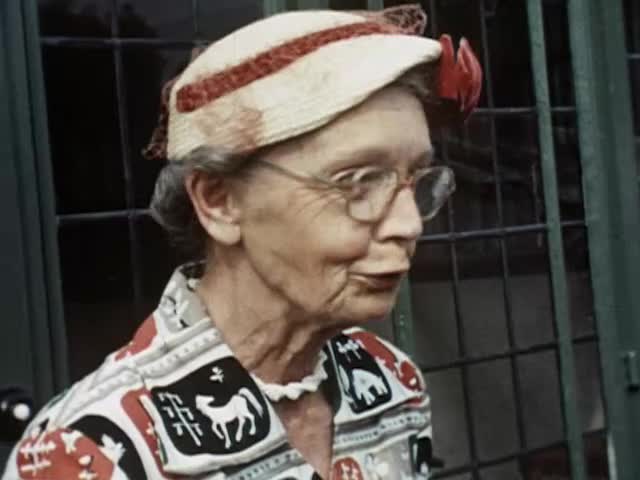 This video is not available to view remotely
Full length video - onsite only
Please read Understanding catalogue records for help interpreting this information and Using footage for more information about accessing this film.
Title: HIT AND A MISS, a
Reference number: 3907
Date: 1954*
Director: filmed by T. H. Thoms
Sound: silent
Original format: 16mm
Colour: col
Fiction: fiction
Running time: 11.29 mins
Description: A comedic tale set in the garden of the Thoms' family house, on a summer's day. A group of boys playing in the garden get into trouble with a pernickety neighbour but later redeem themselves by spotting and catching a burglar in that same neighbour's house. The tale takes a funny twist at the end.

This film was awarded the Lizars trophy at the Edinburgh Cine Society 1955 competition. Highly commended by the Scottish Association of Amateur Cinematographers 1955. Won the Andrew Buchanan Cup - for best family film - at the 1956 Scottish Amateur Film Festival, and the John Robertson Jnr Prize -£ 5. Adjudicators comment -"A splendid comedy. He was glad to hear how the audience enjoyed it. The story was good and extremely well put over. There was a considerable amount of character drawing. This was very successful, particularly in the case of performance. .. The final twist was admirable, providing an amusing ending. Altogether it was a highly enjoyable film."
Shotlist: Award leader (0.33) opening credits (0.09) A comedic tale set in the garden of the Thoms' family house, on a summer's day. A group of boys playing in the garden get into trouble with a pernickety neighbour but later redeem themselves by spotting and catching a burglar in that same neighbour's house. The tale takes a funny twist at the end (11.29)