DREAM COME TRUE, a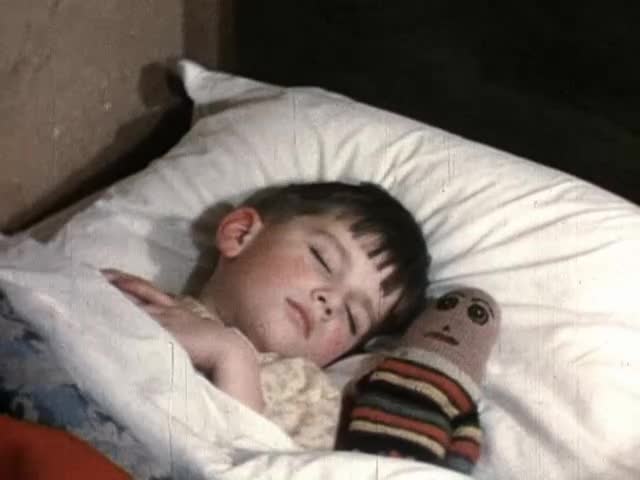 This video is not available to view remotely
Full length video - onsite only
Please read Understanding catalogue records for help interpreting this information and Using footage for more information about accessing this film.
Title: DREAM COME TRUE, a
Reference number: 3892
Date: 1953c
Director: filmed by T.H. Thoms
Sound: silent
Original format: 16mm
Colour: col
Fiction: fiction
Running time: 9.06 mins
Description: A Christmas film. A little boy's dream about what he would like from Santa. His dream comes true and he gets the toy that he was wishing for.

This film was Specially commended by Amateur Cine World.
A prize-winning film at the Scottish Amateur Film Festival, 1953.
Highly Commended by Scottish Association of Amateur Cinematographers in 1954.
Highly Commended at the 1954 Lizars Trophy Competition.
Credits: Specially commended by Amateur Cineworld
A Prize, winning film, Scottish Amateur Film Festival 1953
Highly Commended by the Scottish Association of Amateur Cinematographers 1954
This film was highly commended at the 1954 Lizars Trophy Competition open to members of the Edinburgh Cine Society
Shotlist: Credits, "A DREAM COMES TRUE" (0.27) ints. Boy in bed sleeping, stocking on fireplace, clock just before midnight (1.02) Boy smiling looking at Santa Claus sign; boy wanders between different nursery rhyme stories illustrated with animated cut-outs of little Jack Horner, Bo Peep... (5.18) Boy visits Santa Claus, they wind up and play with different toys; the boy finds a trumpet he likes, Santa writes his name on a tag and puts it on the toy (8.31) the boy is asleep in bed, his stocking now has the trumpet he dreamed about in it. (9.01) THE END (9.06)