PROFILE OF JOHN MACINTYRE X-RAY PIONEER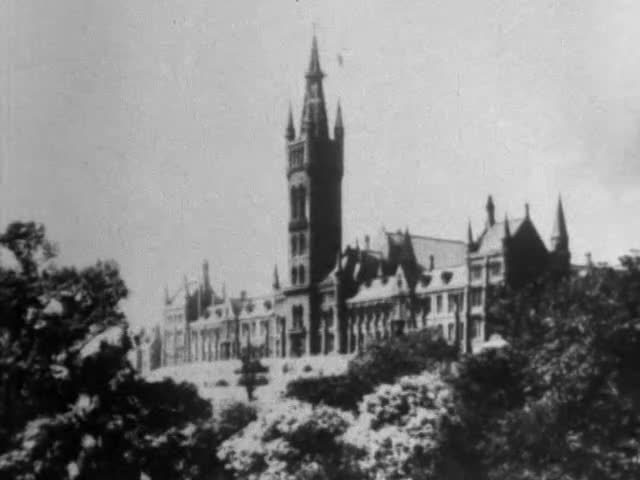 This video is not available to view remotely
Full length video - onsite only
Please read Understanding catalogue records for help interpreting this information and Using footage for more information about accessing this film.
Title: PROFILE OF JOHN MACINTYRE X-RAY PIONEER
Reference number: 3343
Date: 1977*
Sponsor: [ Dept. of Medical Illustration, Glasgow Royal Infirmary]
Production company: [ AVS Strathclyde University]
Sound: sound
Original format: 16mm
Colour: bwcol
Fiction: non-fiction
Running time: 24.00 mins
Description: A film on the life and achievements of the x-ray pioneer Dr. John MacIntyre (1857-1928) Director of the x-ray department at Glasgow Royal Infirmary. The majority of the images are stills. (just over 24 minutes). [See also ref: 0520]
Credits: Presented and nar. John Scott FSR FIFSE
ph. William Towler, Dept. of Surgery.
Help and encouragement Dr. J. Killoch Anderson, Medical Superintendent, Dept. of Medical Illustration.
Shotlist: [BW] title, still of Dr. Macintyre followed by a series of stills of Glasgow hospitals with illustrations, photographs and x-rays of medical equipment associated with the X-Ray pioneer, including still of the "Archives of Skiagraphy" [later the British Journal of Radiology], induction coil with mercury interruptor, and Wimshurst Machine installed in the GRI in 1887; (4.00) Dr Macintyre's First Experimental Set still of first X-Ray installation in GRI, a pallet with Crooke's tube? suspended over it, connected to unshielded control panel; v/o describes advances Dr Macintyre made using it (4.54) X-ray showing bullet, hip infected with TB (5.54) Second X-ray Installation "Lister Ward" Used Temporarily for X-Ray work still; similar to first apparatus, now including induction coil; still of Lord Lister (7.33) Enlargement of Both Sides of Heart ; soft tissue radiogram TB in lung; still Dr Röntgen (10.59) Scottish Film Archive Ref. 0520 [DR.MACINTYRE'S X-RAY FILM] shown with narration (12.41) stills of cine radiography equipment followed by a shot of a heart pumping using cine radiography taken from Ref. 0520, more stills then shots of movements of a stomach after a bismuth meal - again taken from Ref. 0520 followed by more stills of early radiotherapy equipment; stills of Dr McIntyre using his hand as a 'penetrometer'; v/o mentions that the X-ray burn he received as a result led to introduction of safeguards such as lead gloves and aprons; still of Memorial to X-ray martyrs in Hamburg; still of Dr Macintyre (22.58) [colour footage] of John Scott (the narrator who worked with Dr. MacIntyre from 1914 to 1928) approaching Glasgow Royal Infirmary (24.12)