HIGHLANDS OF SCOTLAND, the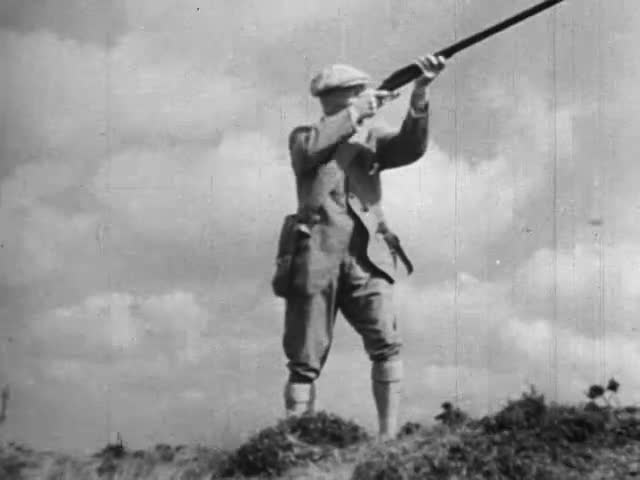 This video is not available to view remotely
Video 1

(currently displayed video)

Full length video - full length available onsite

Shooting on the moors and fishing in the rivers of the Scottish Highlands. (clip)
Please read Understanding catalogue records for help interpreting this information and Using footage for more information about accessing this film.
Title: HIGHLANDS OF SCOTLAND, the
Reference number: 3301
Date: 1936
Director: d. John C Elder
Production company: GBI Instructional Ltd.
Sound: sound
Original format: 35mm
Colour: bw
Fiction: non-fiction
Running time: 9.08 mins
Description: Educational film outlining the main routes of travel through the Highlands, housing, sources of employment and wildlife.

Accompanying teaching notes. This is Part 2 of series - for Part I see ref. 0928 LIFE IN THE HIGHLANDS. See additional info. file 11/1/221.
Credits: ph. J Blake Dalrymple
Shotlist: ecs. map of main traffic routes in Scotland (1.40) steam train on steep incline, c/u sign, "Beware of Sheep" (1.59) car and lorry on steep winding Highland road (2.16) traffic and pedestrians crossing bridges over river in Inverness and street traffic (3.02) shot of small Highland town street (3.30) postman on his bicycle in Highland village (3.51) croft with thatched roof and haystacks outside and larger croft house, crofts with corrugated iron roofs (4.29) forestry workers felling trees and sawn logs being brought down forest track by tractor, being sawn by circular saw, timber stacked to mature (6.02) huntsmen shooting grouse (6.22) angler fishing for salmon in river (7.19) deer crossing a river and a road and going into forest (8.35) shot of mountain tops (8.50) ecs (9.08)