CRUISE OF U.S.S. "CHELAN"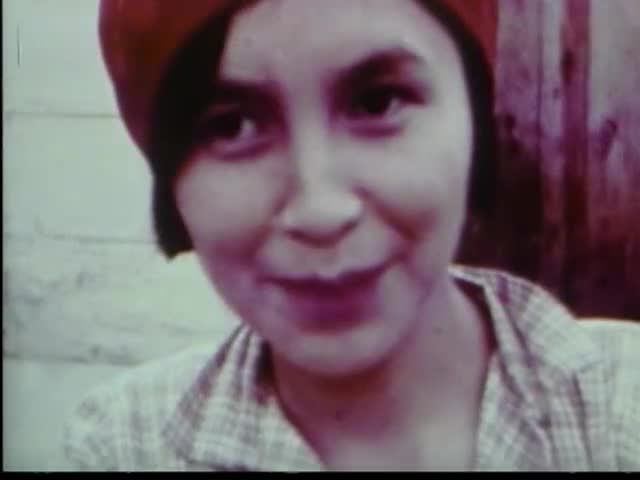 This video is not available to view remotely
Full length video - onsite only
Please read Understanding catalogue records for help interpreting this information and Using footage for more information about accessing this film.
Title: CRUISE OF U.S.S. "CHELAN"
Reference number: 3013
Date: 1935* / 1939*
Director: [filmed by Isobel Hutchison]
Sound: silent
Original format: 16mm
Colour: bwcol
Fiction: non-fiction
Running time: 10.00 mins
Description: On board the US naval vessel "Chelan" as it stops at Attu Island, Alaska and the crew carries out lifeboat drill. Isabel Hutchison has her photograph taken with the crew.

Shotlist: [col] Shots of Bogoslof Island taken from U.S.S. "Chelan" (1.10) shots of Anchitka, sea-otters' sanctuary (1.50) shot of Bozo the dog, the ship's mascot (1.56) ship's crew on deck, at work beside gun and shot of guns on deck covered in tarpaulin (2.42) inside control room (3.02) shots of deck. Attu Island, her 37 inhabitants are the most Westerly American citizens l/s of Attu Island, shots of deck of ship, lifeboat and Bozo (4.24) The Chieftainess of Attu Island with her old friend "Rock of Ages" c/u woman hand crafting a basket and c/u of her friends outside a house, shot of thatched cottage, pet baby bear, skins drying and small church (5.43) visuals landscape from boat (6.22) c/u bouquet of wild flowers (6.36) shots from deck of ship in rough seas (7.04) The forbidden harbour of Kiska, a US Naval Reserve [b/w] shots of same from boat, with brief shot submarine on surface (7.50) gvs landscape and c/u flowers (8.11) Abandon Ship drill at Kiska Harbour shots of crew getting into lifeboats and rowing away from ship, then returning and coming back on deck (9.28) The "Chelan" receives her new "Admiral of the Bering" group picture being taken of crew with woman (I. Hutchison?) in front row (10.03) [*1939] [col] c/u of the "Stars and Stripes" (10.11)