HISTORY OF LIGHTING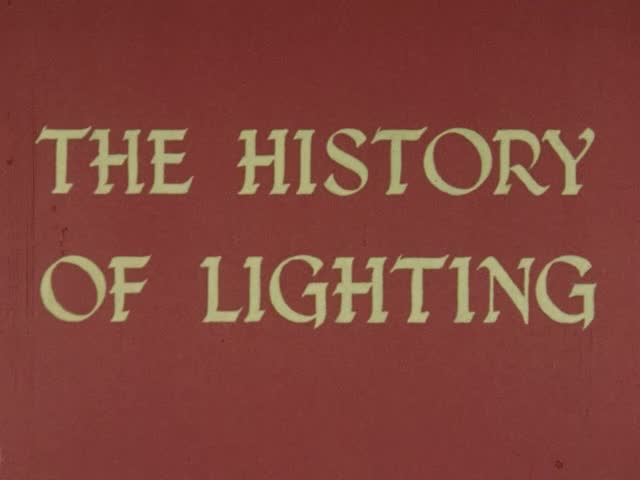 This video is not available to view remotely
Full length video - onsite only
Please read Understanding catalogue records for help interpreting this information and Using footage for more information about accessing this film.
Title: HISTORY OF LIGHTING
Reference number: 2468
Date: 1959
Director: filmed by Louise Annand for SEFA (Glasgow Group)
Sponsor: Schools Museums Service, Glasgow
Sound: sound
Original format: 16mm
Colour: col
Fiction: non-fiction
Running time: 9.17 mins
Description: A history of different sources of lighting showing the earliest examples of flame torches to oil lamps, gas light and to modern day electric lighting. Illustrated by means of paintings, dramatised scenes, demonstrations and original artifacts.

Prize-winning film at the Scottish Amateur Film Festival.
Credits: titles by Donald Fleck

Acknowledgement is due to the curators and staff of the Museums and Art Galleries at Kelvingrove and at Glasgow Green for their help and co-operation
Shotlist: credits (.07) shots of examples of the earliest sources of light from flame torches to candles, oil lamps, early boxes of matches, gas light and to modern day electric lighting (8.51) ecs (9.17)