PREPARING A WAX RESIN RE-LINING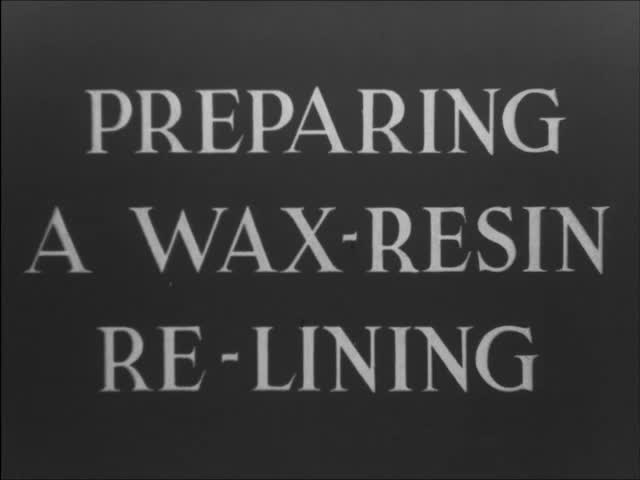 This video is not available to view remotely
Full length video - onsite only
Please read Understanding catalogue records for help interpreting this information and Using footage for more information about accessing this film.
Title: PREPARING A WAX RESIN RE-LINING
Reference number: 2466
Date: 1956
Director: filmed and ed. Louise Annand
Sponsor: Schools Museums Service, Glasgow
Sound: silent
Original format: 16mm
Colour: bw
Fiction: non-fiction
Running time: 7.49 mins
Description: A demonstration of the stages and processes in relining a picture.
Credits: demonstrated by Henry McLean
Shotlist: title - credits - man at work-table - Subject to be treated - painting showing damage - Freeing the canvas from the stretcher - Removal of surface grime - cleaning with sponge and cloth - Preparing protective facing paper - Laying of protective facing - The re-lining Stretcher - Preparing the new fabric - Preparing the "Lining Bed" using an oil paper - Application of re-lining medium - Impregnation - Uniting the two fabrics - Removal of protective papers - ecs