PRESTON FAMILY FILM 1962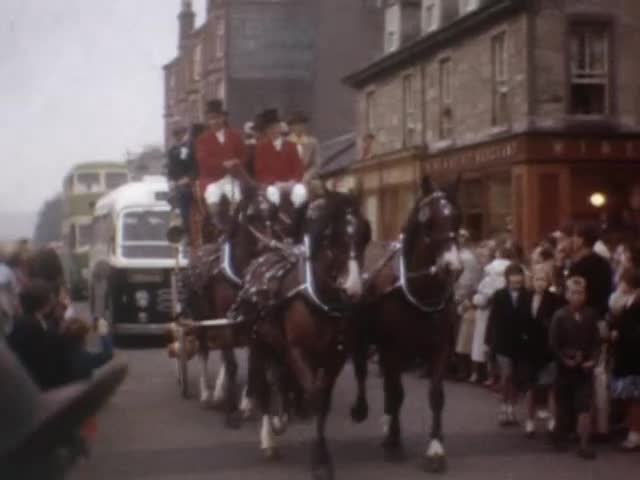 This video is not available to view remotely
Full length video - onsite only
Please read Understanding catalogue records for help interpreting this information and Using footage for more information about accessing this film.
Title: PRESTON FAMILY FILM 1962
Reference number: 2394
Date: 1962
Director: [filmed by Robert Preston]
Sound: silent
Original format: std. 8mm
Colour: col
Fiction: non-fiction
Running time: 4.09 mins
Description: Scenes of the Preston family at home on the west coast of Scotland. Also includes shots of the steam vessel the "Comet" sailing off Helensburgh and of the last tram cavalcade in Glasgow.
Shotlist: [no title or credits] [16th July 1962] En route to Largs in family car, tracking shot from moving car (1.10) Shots of picnic. gvs promenade on Largs seafront, the 'Pencil' is in view. Family in garden (2.26) [1st September 1962] l/s from Helensburgh seafront to steam vessel "Comet" surrounded by flotilla of small yachts. Parade, possibly connected with 'Comet' (2.59) [4th September 1962] gvs last Tram Cavalcade in streets of Glasgow, elevated shots (4.09)