TAYPORT PICNICS 1951 / '52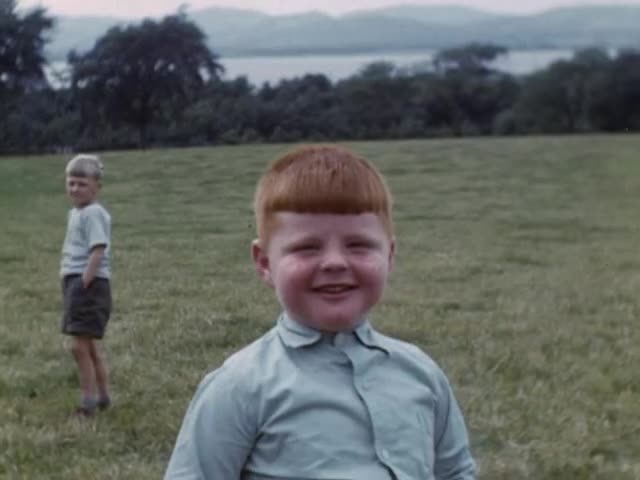 This video is not available to view remotely
Full length video - onsite only
Please read Understanding catalogue records for help interpreting this information and Using footage for more information about accessing this film.
Title: TAYPORT PICNICS 1951 / '52
Reference number: 2301
Date: 1951
Director: [filmed by R. Robertson]
Sound: silent
Original format: 16mm
Colour: bwcol
Fiction: non-fiction
Running time: 7.15 mins
Description: A picnic at Craigtown Park, St. Andrews and at Bottomcraig Farm, Balmerino. Refs. 2289-2307.
[See also refs. 2289, 2290, 2291, 2292, 2294, 2295, 2299, 2204, 2307].
Shotlist: Credits. [COL] 23 June 1951. Picnic at Craigtown Park. exts people milling in park; swans and cygnets in boating pond; adults and children sitting down to eat; children's races; adults sack race [blank] (2.59); [B&W] ints. Sale of work in a church hall? women all wearing hats, men all bare-headed; ministers and wives taking tea; gvs sale; brief exts people drinking tea at tables (4.28); [COL] Picnic at Bottomcraig Farm, Balmerino 25 June 1952. General views of people on lorries outside a parish church. shot of the picnic group leaving on lorries General views of picnic; skipping games; buying ice-cream sliders; children's races; men drinking cola through straws (7.15).