RED LETTER DAY FOR TAYPORT, a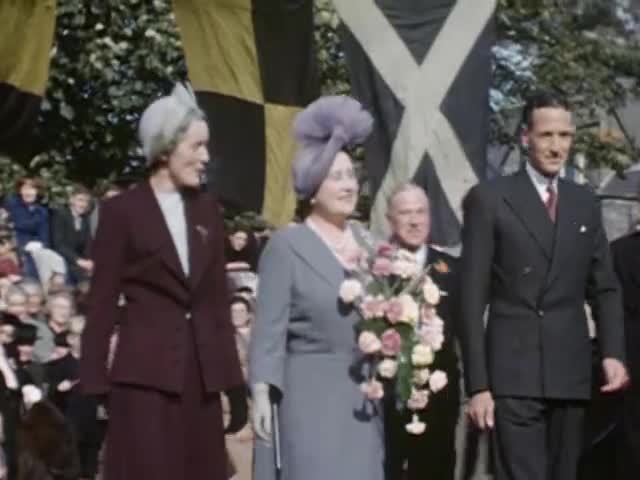 This video is not available to view remotely
Full length video - onsite only
Please read Understanding catalogue records for help interpreting this information and Using footage for more information about accessing this film.
Title: RED LETTER DAY FOR TAYPORT, a
Reference number: 2295
Date: 1950
Director: [filmed by R. Robertson]
Sound: silent
Original format: 16mm
Colour: bwcol
Fiction: non-fiction
Running time: 4.53 mins
Description: The visit of HM the Queen Mother to Tayport on 19th September 1950.

[See also refs. 2289, 2290, 2292, 2294, 2299, 2300, 2301, 2304, 2307].

For further information about Tayport, including photographs from this period of Tayport's history, visit: http://www.tayport.org.uk [last accessed 17/2/2009]
Shotlist: Title. Poster announcing visit of HM the Queen to Tayport on 19 September 1950 (.09); Getting ready to welcome Her Majesty. Crowds assemble (1.02); A schoolgirl is chosen to present the bouquet. Irene Campbell. Shots of Irene and crowds (1.15); Royal party arrives. Provost and Mrs Wilkie are presented. General views of Queen Mother's walkabout (2.05); Ex-Provost Wedderspoon is honoured. He meets the Queen Mother. Royal party leaves. Crowds disperse (3.05); Afterwards, in the Town Hall, the Council entertain their quests. [B & W] General views and close-ups of guests at dining table (4.50); And so ends a memorable occasion for Tayport (4.53).