TAYPORT PARISH CHURCH SALES OF WORK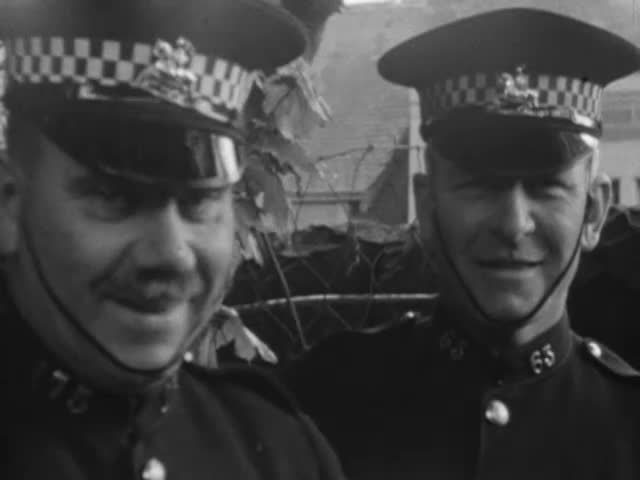 This video is not available to view remotely
Full length video - onsite only
Please read Understanding catalogue records for help interpreting this information and Using footage for more information about accessing this film.
Title: TAYPORT PARISH CHURCH SALES OF WORK
Reference number: 2289
Date: 1934 - 1950
Director: [filmed by R. Robertson]
Sound: silent
Original format: 16mm
Colour: bwcol
Fiction: non-fiction
Running time: 11.44 mins
Description: Scenes at the Tayport parish church sale of work and garden fete, between 1934 and 1950.

[See also refs. 2290, 2291, 2292, 2294, 2295, 2299, 2300, 2301, 2304, 2307].

For further information about Tayport, including photographs from this period of Tayport's history, visit: http://www.tayport.org.uk [last accessed 17/2/2009]
Credits: "Snaps at the Parish Church Sale of Work"
Shotlist: Kodak leader (0.03); Snaps at the Parish Church sale of work opened by Prof J H Baxter, DD June 1934. (0.15) ms delivering speeches; c/u individuals (0.29) ls seated brass band (0.38) Two elders enjoying the joke. (the camera) (0.42) c/u two men [one in Fife police uniform, with "Thane of Fife" cap badge] (0.50) women stand behind stall; c/u sign "Fortunes Foretold" (1.07) And the one who did it (1.11) c/u woman in polka dot headscarf (1.16) gvs adults and children playing (1.39) Purchasers at the work stall. Shots of same (2.10); Shy assistants at the flower stall. Woman hides behind foliage (2.23); The secretary and Treasurer taken unawares. Close-up of two women. General views of tea stall (2.53); Soft Drinks Department, illustrated (3.17); Six years later. The Women's Guild's big effort on 15 June 1940. Garden fete in Manse ground opened by Capt J Henderson Stewart MP. (3.31) General views of the fete and participants Nail Driving Competition. A very determined competitor shots of man driving nail; brief shots of speeches (4.48); gvs games and stalls (7.02) c/u sign, Palmist 1/-; ms group of ladies eat ice creams (7.19); Dancing exhibition by the Misses Dickie and pupils. (7.23) [Col.] Shots of ballet and Highland dancing (8.45) pan over spectators and piano, ls comic ballet dancing (9.18); [B & W] End of chapter 1940 (9.22); Women's Guild sale of work, June 10 1944. Shots of opening, participants and stalls, games, tea stall and Boy's Brigade pipe band; c/u two policemen (11.30); Sale of work in Manse grounds 3 June 1950 opened by J D Barron. (11.39) [Col.] boys brigade march in and form two lines; shots of speeches (12.21) General views of participants, stalls and amusements (14.21); Gymnastic exhibition by Boys Brigade. Instructor - Mr Jas Johnston. General views of same (15.55).