WATERSIDE AND DISTRICT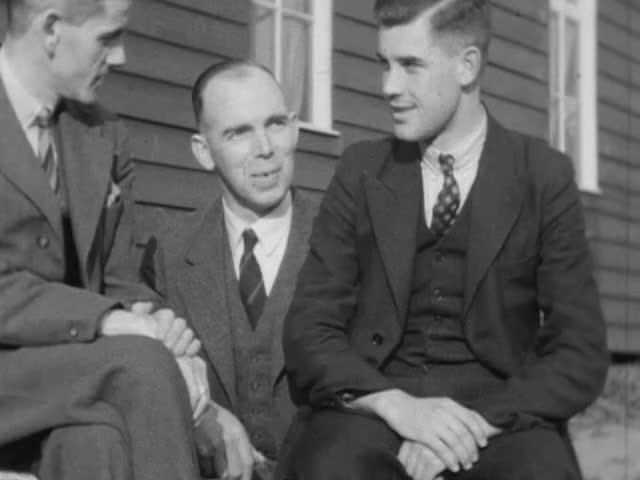 This video is not available to view remotely
Full length video - onsite only
Please read Understanding catalogue records for help interpreting this information and Using footage for more information about accessing this film.
Title: WATERSIDE AND DISTRICT
Reference number: 2272
Date: 1935* - 1940
Sound: silent
Original format: 16mm
Colour: bw
Fiction: non-fiction
Running time: 11.03 mins
Description: Some events around the villages of Waterside and Lethan Hill. [Lethan Hill no longer exists, having been demolished by the NCB]. The film includes Kodak commercial release on amateur film-making.
Shotlist: [Shotlisted at different speed. Actual timing is 11.03 mins @ 18 fps]

No title. Girl Guides (.11); Family and baby, pug dog (.36); Group of women, possibly on an outing (.56); Three men (1.03); Boy Scouts (1.10); People on village green, possibly Lethan Hill [no longer exists] with minister (1.37); Minister's family and baby at caravan and at home, Pigsty, Ardoon farmyard (3.17) [*1936] Dunaskin silver band lead children's procession carrying Union Jacks (3.43); An old man and a group of guides and Boys Brigade, presentation? Boys Brigade and friend. Football match, spectators (4.22); Fields and cows (4.29); These movies were made by an amateur with a Cine Kodak. Shot of camera (4.41); Your first pictures will probably be of your home. Shots of children and pets (5.11); There are many interesting scenes in business and industrial life. Shots of office routine, factory line (5.34); Then there's your favourite sport or hobby. General views of various sports (6.03); And when you travel. Foreign landmarks (6.45); This film is a duplicate positive. Duplicates can be made from any Cine Kodak original. The End (6.55); 12 August 1940. Family with man in uniform. Shots of Waterside village (8.04).