LEADED LIGHTS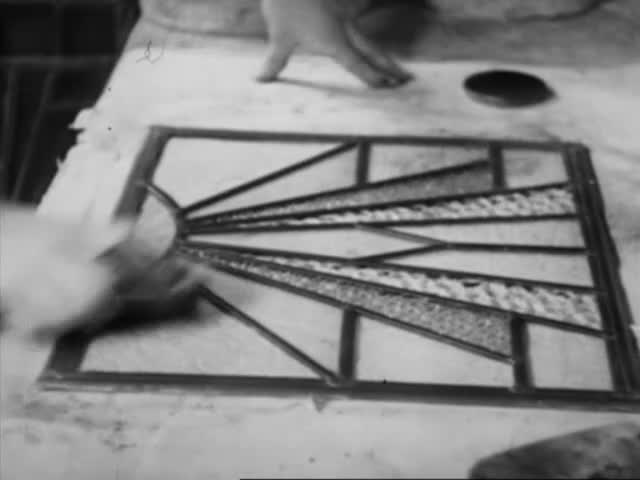 This video is not available to view remotely
Full length video - onsite only
Please read Understanding catalogue records for help interpreting this information and Using footage for more information about accessing this film.
Title: LEADED LIGHTS
Reference number: 2160
Date: 1936
Sponsor: [ Glasgow Corporation Education Committee]
Production company: [ Elder-Dalrymple Productions]
Sound: silent
Original format: 16mm
Colour: bw
Fiction: non-fiction
Running time: 5.36 mins
Description: The various stages in the assembly of pieces of coloured glass into a door or window pane, the application of lead moulding and polishing with blacklead.

See additional info file for teaching notes. One of a series of films made for and approved by Glasgow Educational Authority. See SEFR Review No. 154.
Shotlist: Credits. Various stages in the assembly of coloured pieces of glass into a door or window pane, the application of lead moulding and polishing with blacklead (5.36)