FLYING SCOTSMEN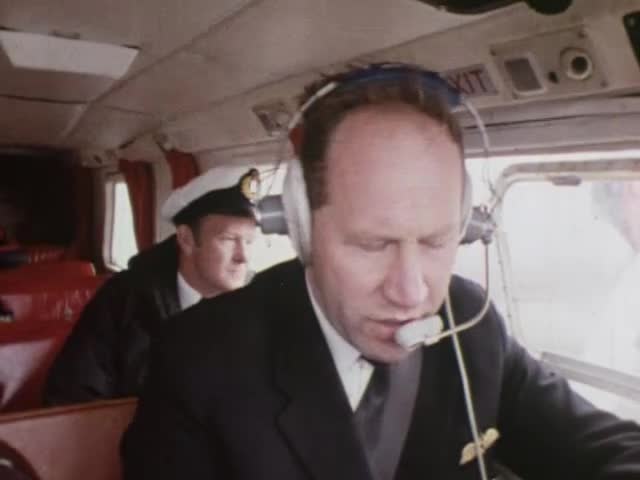 This video is not available to view remotely
Full length video - onsite only
Please read Understanding catalogue records for help interpreting this information and Using footage for more information about accessing this film.
Title: FLYING SCOTSMEN
Reference number: 2118
Date: 1975
Director: d. Keith Alexander
Production company: BBC Scotland
Sound: sound
Original format: 16mm
Colour: col
Fiction: non-fiction
Running time: 43 mins
Description: The inter-island air services on the Orkney Isles and Shetland Isles and helicopter services from Inverness to the Western Isles. Retrospective sequences on the early days of both.
Credits: nar. Derek Cooper
cam. Norman Shepherd, Stuart Wyld, Alex Scott, Dick Johnstone
sd. John Evans
ed. Ray Wingrove
p. Michael Marshall
Shotlist: Credits. General views Logan Air services between various Shetland islands. Interview with chief pilot Alan Whitfield. Island life and the contribution made by air transport. Air ambulance (13.00); History of the first air passenger and mail service started by Captain E E Fresson in the 1920s. The early years of Highland Airways illustrated by archival film (15.00); Use of former wartime airfields on Orkney as prefabs/temporary housing. BEA's post-war services to the northern isles. Oil development. Logan Air inter-island routes from the 1960s onwards. Shots of mobile banking services using air link. Development of helicopter services for transporting oil workers to the rigs in the North Sea. BEA helicopter routes. Use of helicopter by Northern Lighthouse Board in relieving lighthouse keepers. Kestrel helicopters (John Poland) and their role in air freight and in taking film crew to the top of Ben Nevis. Helicopters in mountain rescue (43.00).