GLASGOW JUVENILE INSTRUCTION CENTRE, a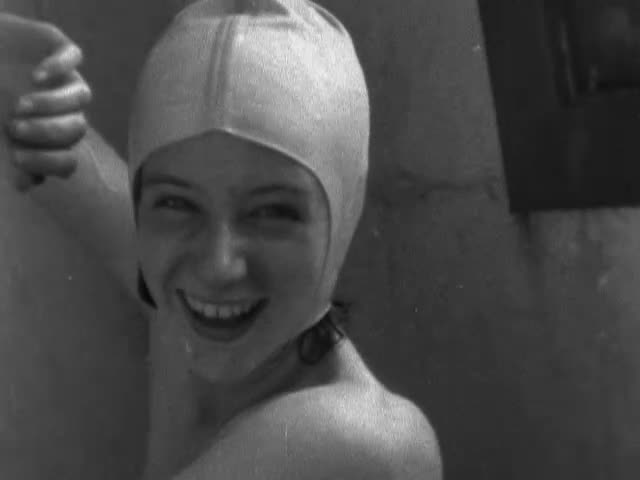 This video is not available to view remotely
Full length video - onsite only
Please read Understanding catalogue records for help interpreting this information and Using footage for more information about accessing this film.
Title: GLASGOW JUVENILE INSTRUCTION CENTRE, a
Reference number: 2106
Date: 1934c
Director: filmed by Violet Anderson
Sound: silent
Original format: 16mm
Colour: bw
Fiction: non-fiction
Running time: 15.25 mins
Description: Daily life at South Carntyne junior instructional centre, one of several in Glasgow for unemployed people.

Entered in 1937 Scottish Amateur Film Festival
Part of film collection deposited by Violet Neish (nee Anderson), contemporary of Norman McLaren at Glasgow School of Art, and one of the group of students who made SEVEN TILL FIVE and CAMERA MAKES WHOOPEE. See notes taken from the conversation with Mrs. Neish about her film-making.
Credits: production Violet Anderson
assisted by Helen Hansen, John Neish

Production made possible by the courtesy of the Superintendent, Staff and Girls of South Carntyne JIC [Juvenile Instruction Centre]
Shotlist: [shot-listed from VHS, manual control track]

title - credits - Production made possible by the courtesy of the Superintendent, Staff, and Girls of South Carntyne J.I.C. - The centre of learning - shots of girls entering centre - Very dubious - shots of new girl entering and knocking on Superintendent's door - Superintendent chats to new girl, shows her centre's rules, introduces her to committee member (2.25) The Fresher - new girl talks to teacher - Spreading the light abroad - gvs in classroom, girls writing list of 'home fruits' (4.09) The change over - shots of girls moving to other classes, some entering kitchen, putting on aprons and JIC hairbands - shots of girl baking and eating left-overs - gvs girls baking and new girl talking to them (6.17) The call of nature - shots of new girl watching others working on flower beds in centre garden - Roughing it - new girl goes into garden to watch other girl at work - shots of new girl taking flowers to centre, stops to listen to music inside - c/u gramophone (8.37) Youthful jollity - shots of girls country dancing in gym, new girl watches, then picks up flowers - Music hath charm - new girl watches as other girl plays 'Cradle Song' - shots of girls singing in choir (10.43) Play up and play the game - shots of girls playing basketball outside - Time is non-existent - new girl watches basketball game - shots of girls relaxing in kitchen, new girl brings in flowers for vase on table - Here's to hoping - girl brings baking out of oven - Suspend operations - girls take off kitchen uniforms, dancers finish and bow, gramophone is turned off, whistle is blown (13.06) And now to it - shots of basketball players running into building, 'Spray Baths' - shot of girls in shower - Isn't this wonderful - shots of girls in shower - Oh stop it - girls jumping around and smiling, drying hair - The day draws to a close - shots of girls leaving classes for the day - Tomorrow cannot arrive too soon - shots of Superintendent talking to new girl and committee member - The End (15.25)