BRICKMAKING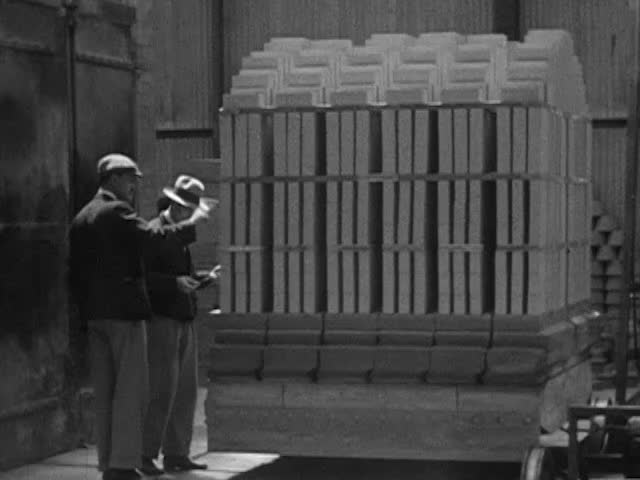 This video is not available to view remotely
Full length video - onsite only
Please read Understanding catalogue records for help interpreting this information and Using footage for more information about accessing this film.
Title: BRICKMAKING
Reference number: 2071
Date: 1937 - 1945*
Director: [filmed by Norman Stein]
Sound: silent
Original format: 16mm
Colour: bwcol
Fiction: non-fiction
Running time: 10.09 mins
Description: Brick-making at the Bonnybridge Stein family brickworks.

One of collection of family film made by Norman Stein (deceased) and son Alaistair (1950s) concerning the domestic life of the Stein family and their family-owned brickworks, J. G. Stein of Bonnybridge (becoming GR-Stein Refractories in the 1970s). Some information for shotlist supplied during viewing by member of the family. For history of the film, see publication STEIN OF BONNYBRIDGE by Kenneth W. Sanderson.

See Refs. 2070-2075; 7056 and 7065 - 7069.
Shotlist: [shotlist retimed from speed corrected tape, manual control track]

Title missing. [B&W 1937] A section of the strata is obtained by a diamond bore. gvs drilling for samples at Tippetcraig (?) (1.07) Unscrewing the diamond "crown" and withdrawing the core (sandstone) gv same (1.34) Hand moulding in a hot floor. gvs brickworker (2.05) The pressed bricks are placed in cars. Men fill "cars". shots of same loaded with bricks (3.02) Taking temperature with disappearing filament pyrometer. Man doing same (3.17) Withdrawing a car of burned bricks from the kiln gvs same (4.07) Unloading finished bricks from the kiln cars. Note close jointing. Men unload onto trolleys. c/u of bricks (4.53) Apparatus for ascertaining thermal expansion. c/u of same (5.37) Studying a microsection of a brick. Man in laboratory (6.12) c/u of workmen. [Dark] gvs of yard. Shots of workmen building No. 3 kiln in the company's Manuel works (8.20) [COL 1945*] gvs of yard (10.09)