BANK FOR SCOTLAND, a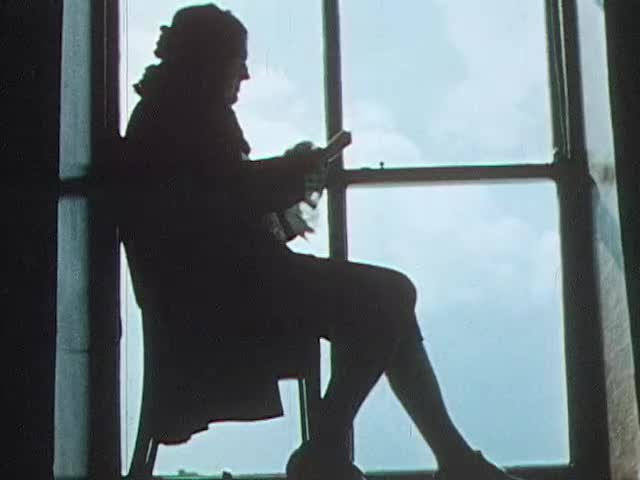 This video is not available to view remotely
Full length video - onsite only
Please read Understanding catalogue records for help interpreting this information and Using footage for more information about accessing this film.
Title: BANK FOR SCOTLAND, a
Reference number: 1868
Date: 1971
Director: d. Ian Brock
Sponsor: Bank of Scotland
Production company: Grange Film Productions
Sound: sound
Original format: 16mm
Colour: col
Fiction: non-fiction
Running time: 17.53 mins
Description: Made to promote the Bank of Scotland, the film uses Scotland's history and its industries as a backdrop to the Bank's role within the country.

Additional documentation provided by HBOS Group Archives dates first version as 1971 with a new version 1976.
Credits: nar. Alex McCrindle
research Kathy Wright, Yvonne Carridine p. Archie Gibson
p. ass. Craig Patterson, Linda Whyte
add. ph. Brian Winpenny
sd. rec. Park Film Studios Limited
w. and d. Ian Brock
We gratefully acknowledge the assistance given by: Sidney G Bain; John Bartholomew & Son Ltd; The Balley Head; The Trustees of the British Museum; W & R Chambers Ltd; Edinburgh Corporation Libraries and Museums Department; Holmes McDougall Ltd; The Institute of Bankers in Scotland; The late Dr Charles A Malcolm; The Merchant Co Edinburgh; Ministry of Public Buildings and Works; National Library of Scotland; National Museum of Antiquities in Scotland; Royal Scottish Geographical Society; Scottish National Portrait Gallery; Scottish Record Office; Scottish Unitel Museum; Trustees of the Heckland Society; Warren Collection.
Shotlist: [No credits at start]. General views of Edinburgh including Princes Street from Calton Hill, Princes Street gardens, etc. (.46); General views of the old town, zooming in on the Bank of Scotland, and brief shots of a royal procession (1.18); Title and credits (1.46); Illustrated history of the Bank of Scotland including general views of Glencoe and dramatised sequence on John Hilland, the first Governor of the Bank. General views of Covenant Close, High Street, Edinburgh. Brief shot of Dumfries. The British Linen Bank HQ in Edinburgh, St Andrew's Square, Bank of Scotland, and Corstorphine. Shots of Lerwick, Berwick, and Bank Street in London (10.36); General views of oil drilling, board meetings, sales, agriculture, computers, and a jumbo jet taking off (12.06); Shots of a mobile bank (13.30); Motor rallying (14.46); General views of a Royal Highland Show and a cup being presented by Princes Michael of Kent (15.45); General view of an air hostess show (16.20); Montage including views of bank by night (17.06); ecs (17.53)