TEN GLASGOW ARTISTS EXHIBITION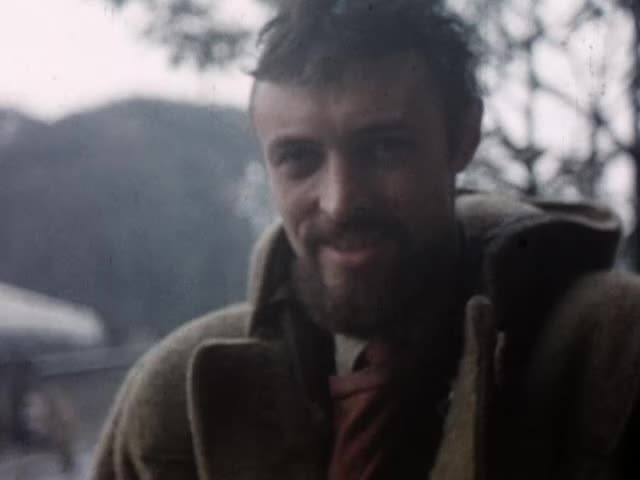 This video is not available to view remotely
Full length video - onsite only
Please read Understanding catalogue records for help interpreting this information and Using footage for more information about accessing this film.
Title: TEN GLASGOW ARTISTS EXHIBITION
Reference number: 1744
Date: 1956
Director: [filmed by Hugh Dunlop]
Sound: silent
Original format: 16mm
Colour: col
Fiction: non-fiction
Running time: 4.45 mins
Description: Shots of paintings by J.M. McChlery, W. Rennie, C. Sinclair, T. Macdonald and Bet Low with close-ups of some of the artists.

Exhibition held August 31st - September 15th 1956.

Collection of films made whilst founder member of Dawn Cine Group. See also refs. 1721-1726 and 1741-1744.
Shotlist: No credits. Shots of Glasgow's Great Western Road (.21); People hang paintings on railings of Botanic Gardens at Queen Margaret Drive. Shot of banner "10 Glasgow Artists" exhibition. Shots of painting by J M McChlery, W Rennie, C Sinclair, T Macdonald, Bet Low. Close-ups of some of the artists. Shots of spectators (2.54); Close-up of Dawn Cine Group member Charlie Bukelis with film camera. General views of Balloch, people camping. Shot of Arden Post Office and surroundings (4.45); [Remainder of Reel returned to donor]