ROYAL HIGHLAND SHOW, INGLISTON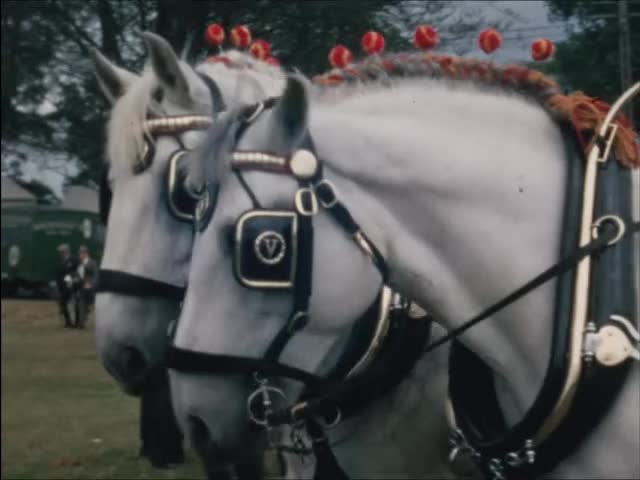 This video is not available to view remotely
Full length video - onsite only
Please read Understanding catalogue records for help interpreting this information and Using footage for more information about accessing this film.
Title: ROYAL HIGHLAND SHOW, INGLISTON
Reference number: 1718
Date: 1967
Director: [filmed by James Kerr Hill]
Sound: silent
Original format: std. 8mm
Colour: col
Fiction: non-fiction
Running time: 10 mins, c
Description: Shots at the Royal Highland Show, Ingliston.
Shotlist: [no title] c/u shot of show brochure - gvs show, Royal Bank of Scotland pavilion, David Brown tractors display, RNLI display, crowds - display of horses and drays - horses and riders in ring - cattle in ring (1.38) horse-shoeing competition in shed, blacksmiths at work, crowds watching - decorated Clydesdale horses and wagons, drays, including St. Cuthbert's Dairy - Shetland ponies and foals - gvs onlookers, film camera crew - pedigree cattle display (6.31) display of Clydesdale horses, horses, foals, Shetland ponies, ponies and riders, horses and drays (8.18) pipe band playing in showground - presentation of prizes, farmers hoist winners on their shoulders - police motorcycle display, synchronised stunts - dignitaries leaving stand (11.22) gvs rodeo competition, horses gathered in corral - various riders attempt to stay on horses as they charge on to show-ground from corral (13.19) hunt riders and pack of dogs on show-ground - gvs show-jumping competition (15.10)