POWER AND PULSE OF SCOTLAND, the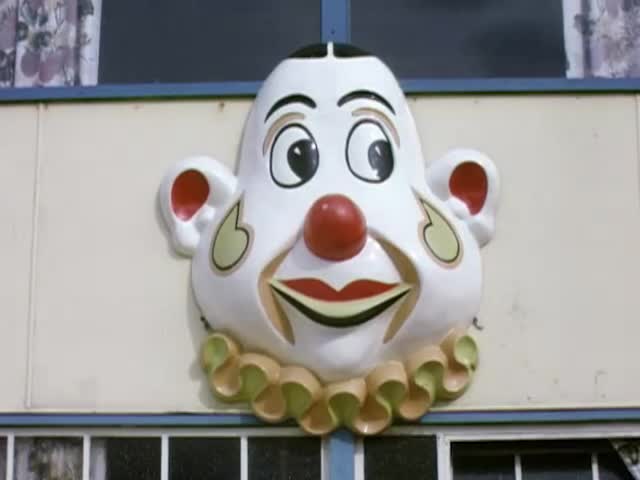 This video is not available to view remotely
Full length video - onsite only
Please read Understanding catalogue records for help interpreting this information and Using footage for more information about accessing this film.
Title: POWER AND PULSE OF SCOTLAND, the
Reference number: 1679
Date: 1968, September
Director: filmed by Mary MacRae
Sponsor: Scottish Standing Conference of Voluntary Youth Organisations
Sound: silent
Original format: 16mm
Colour: col
Fiction: non-fiction
Running time: 15.18 mins
Description: Young people enjoying various activities at Butlin's camp at Ayr.

The title was that given to the Youth Gathering organised by the Standing Conference for young leaders or potential leaders at Bultin's Camp, Ayr, from Friday 13th to Sunday 15th September, 1968. The purpose of the venture was to bring young Scots face to face with leaders in public life. See Teaching Notes.

Credits: Camp organised by the Scottish Standing Conference of Voluntary Youth Organisations
ph. Miss Mary MacRae
Shotlist: Credits. Young Scots meet at Butlin's camp, Ayr, September 1968. (0.28); Shot of sign for Butlin's Holiday Camp, Ayr (0.36); Shots of flags outside the camp and of the steam engine "Duchess of Sutherland" (0.43); Panning shot of holiday camp looking onto the sea; shots of the chairlift (5.33); delegates arrive; shots organisers leaving Reception and taking their rooms; more people arrive at carpark, including two buses of participants; shots redcoat giving directions (8.42) elevated shot participants queuing at Reception; (9.23) Show of art work; shots woman putting up signs using a shoe (10.06) young clergyman speaking to a circle of youngsters (10.29) exts. "Playhouse Theatre"; organisers chatting; (10.46) Art class; pan over work (11.25) Make-up demonstration to class of girls (11.53) trampolining lesson (12.24) Discussion groups, possibly including George Younger (13.28) exts. young participants; youngsters roller-skating (14.49) gvs putting (15.01) exts. map reading exercise near coast (15.42) ints. swimming, snorkelling and scuba diving session in pool; shot of swimmers through window in wall of pool (17.48) martial arts [karate?] lesson (18.41) prize giving ceremony, held before art works and assembled attendees; shots people viewing artworks (20.13) fencing lesson (20.54) departure of member of the Standing Committee; group shot of young men; c/us animal paintings (21.40) members entering and exiting a musical performance in building signed "BBC Television Theatre"; shots of people chatting outside; shots of people walking past in groups (24.09) people walking to buses; pan over parked buses; shots buses leaving (25.10) ecs (25.36)

[includes shots of Billy Connolly - walking into ballroom, and of a member of the band The Bay City Rollers, looking to camera and waving]