ROYAL HIGHLAND SHOW, DUNDEE 1957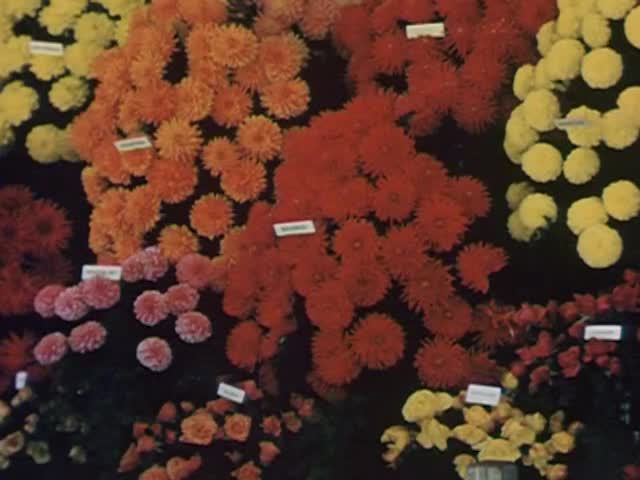 This video is not available to view remotely
Full length video - onsite only
Please read Understanding catalogue records for help interpreting this information and Using footage for more information about accessing this film.
Title: ROYAL HIGHLAND SHOW, DUNDEE 1957
Reference number: 1611
Date: 1957
Director: filmed by Norman Brown
Sound: silent
Original format: 16mm
Colour: col
Fiction: non-fiction
Running time: 32.49 mins
Description: Annual show of the Royal Highland and Agricultural Society of Scotland. The Queen Mother visits the show, seeing exhibits of local charities, market gardeners and attending a riding display of the Royal Canadian Mounted Police.
Shotlist: The Annual Show of the Royal Highland and Agricultural Society of Scotland. Dundee, June 1957. (0.11) General views of Riverside Park show ground and crowds of people. (1.13) Exterior of the Pavilion. shot of Royal Coat of Arms; RHASS flag? (1.50); Group of men pose for photographers (3.37); General views of livestock ring during shows; cattle and attendants waiting in the ring; Clydesdale horses; shots of spectators; showing cattle, including Galloways, Belted Galloway, Highland cattle, including one wearing blue ribbon (7.17) Clydesdales circle the ring in elaborate show tack; carriage and four horse team of greys; c/u audience (9.26) Gvs livestock ring; mares and foals; black Shetland ponies; c/u mare and foal; audience (12.59); c/u piper; HM Queen Elizabeth, the Queen Mother, arrives in the show ground. Shots of royal tour of the exhibits and pavilions, including the Dundee Old People's Welfare Committee and Flower Show; c/u flower display (19.06) Vegetable display, including map of Scotland in tomatoes (19.31) garden display; Queen Mother meets members of the RHASS?; brief shot African lady wearing national dress; group assembled before Pavilion (22.47); The Queen Mother takes a seat in the stand and watches a display by the Royal Canandian Mounted Police. (23.23) General views of the formation horse riding display (29.32); The Queen Mother visits the livestock arena; Queen Mother leaves (32.29); Queen Mother's standard is lowered from flagpole (32.46); ecs (32.49)