OIL BLASTING IN SCOTLAND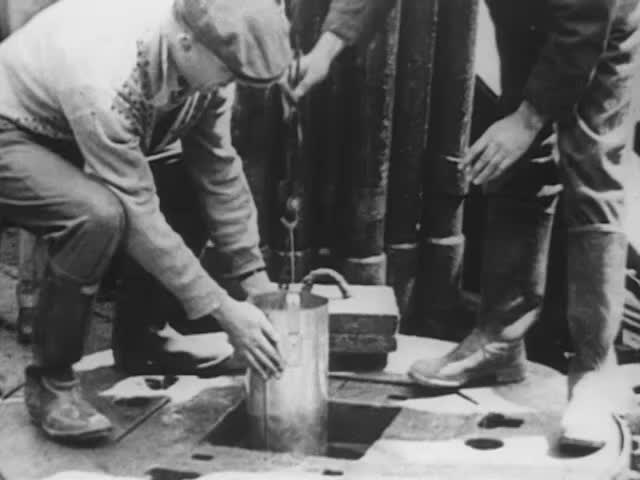 This video is not available to view remotely
Full length video - onsite only
Please read Understanding catalogue records for help interpreting this information and Using footage for more information about accessing this film.
Title: OIL BLASTING IN SCOTLAND
Reference number: 1544
Date: 1938*
Production company: British Pictorial Productions Limited
Sound: sound
Original format: 35mm
Colour: bw
Fiction: non-fiction
Running time: 0.44 mins
Description: Footage of the first land oil-well to be struck in Britain, near Dalkeith.

Story from composite newsreel. Remainder missing. Film found in former Playhouse Cinema, Dalkeith.

Preservation of this film supported by the National Heritage Memorial Fund.
Credits: Universal News
Shotlist: Credits [scroll across moving ticker display] (0.05) Shots of Esso oilfield near Dalkeith. Men working at drill head. Charge of explosives is fed down into the oil-well shaft (0.36) oil gushes up from well (0.44)