LOCAL EVENTS, INVERNESS AREA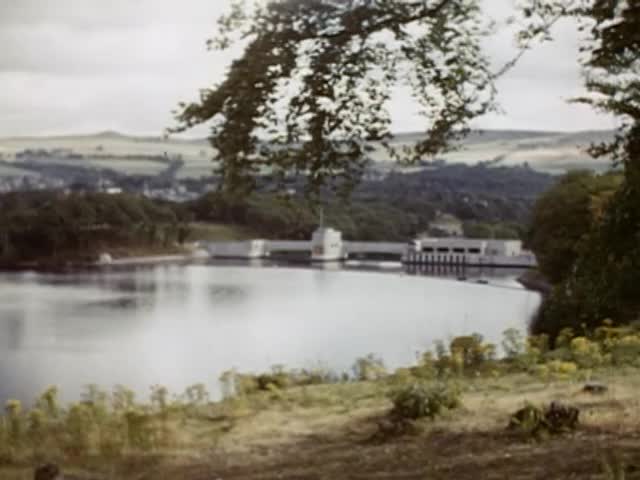 This video is not available to view remotely
Video 1

(currently displayed video)

Full length video - full length available onsite

The man from Mario's Cafe delivers a giant chocolate Easter egg to the Highland Orphanage. (clip)
Please read Understanding catalogue records for help interpreting this information and Using footage for more information about accessing this film.
Title: LOCAL EVENTS, INVERNESS AREA
Reference number: 1535
Date: 1952 / 1953*
Sound: silent
Colour: bwcol
Fiction: non-fiction
Running time: 25.42 mins
Description: Compilation of local events, in and near Inverness. Demonstration of pneumatic tools, drills and compressors and a parade through the streets of Inverness. In the second reel, the Highland Orphanage celebrate Easter, followed by footage of winter net fishing in the Ness.
Shotlist: REEL I *1953

No credits. [Col] Shot roadside construction site during pipe laying operation a long quiet country road; various traffic passes, including a Howden's Interflora van and MacBrayne's bus (2.15); Shots of suburban street as tarmac surface is being laid on road (2.51) blank (2.53) [B/W] Pan shots of coastal town from railway siding out of sea over industrial and residential areas (4.20); Close-ups and general views of the construction site during laying of large drain/sewer pipes; large earth mover is used to move and lower heavy sections into the shaft; braces (6.57) blank (7.09); Demonstration by Atlas, manufacturers of pneumatic tools. Shots of factory yard during demonstration of drills; pan over motors (8.04) The new Atlas "One Ten " two tool compressor shot of same; demonstrating circular saw; c/u drill; pan over tools displayed in yard (9.23) Type BBD 11LT Light Rock Drill man holding same; Type 60SE Light sheet Pile Driver shot of same; pan over drill bits (10.00) Atlas Compressed Air Engineers Demonstration Unit shot of wheeled units; demonstrations of various drills (13.28) Air Winch; views compressors; c/u Air receiver (14.52); Tracking shot of town from car (blurred) (15.43); [Col.] Soldiers on parade, with old Ness bridge in b/ground, shot towards Inverness castle; Provost takes salute; pipe band and parade cross Greig Street bridge (?) (18.30); Plaque for Clunie memorial arch. General views of Clunie hydro dam and surrounding landscape. Shot of metal single span bridge; shots of landscape; c/u red stone mansion house (21.00); General views of street in Pitlochry (21.19)

REEL II *1952

No credits. [Col.] shots stone bridge and river (0.34) wooded park landscape covered with snow, Inverness castle visible; brief c/u Shetland pony (1.57); Road works after snowfall; various George Duncan & Co. liveried vehicles, including digger, at work (2.29); Entrance to Mario's cafe [Eastgate, Inverness] Mario Bernardi, the owner, emerges carrying giant chocolate Easter egg and gets into his car. Tracking shots from car through streets to the Highland Orphanage. Mario Bernardi delivers the egg to children at the door; ints Orphanage (2.43); unid. square; c/u of stone memorial fountain (3.46); Men net fishing in the Ness, most standing on the snow covered riverbank, two men in a rowing boat setting the nets, adjacent to the Greig Street bridge in Inverness (4.23) h