WELDING IN BOILER MANUFACTURE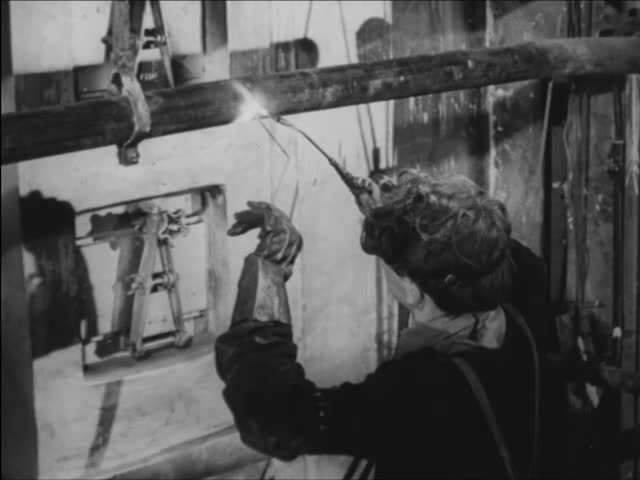 This video is not available to view remotely
Full length video - onsite only
Please read Understanding catalogue records for help interpreting this information and Using footage for more information about accessing this film.
Title: WELDING IN BOILER MANUFACTURE
Reference number: 1530
Date: 1955*
Director: d. George H. Sewell
Sponsor: Babcock and Wilcox Ltd
Production company: Technical and Scientific Films Ltd. in assoc. with Film Producers Guild
Sound: sound
Original format: 16mm
Colour: bw
Fiction: non-fiction
Running time: 18.02 mins
Description: A demonstration in Babcock and Wilcox's welding school of different methods of fusion welding by hand and by machine.

Film was shot in the Renfrew works at a time when they had both iron and steel foundries. Used as a training film and for promotional purposes. See additional information file held at National Library of Scotland Moving Image Archive.
Credits: p. Denis Ward
ph. Phil Dennis
ass. d. Peter Ward
ass. cameraman Brian Rhodes
comm. s. Alvar Lidell
Shotlist: Credits (.28); Shots of blacksmith hammer welding (1.08); Demonstration in works' welding school of different methods of fusion welding by hand and by machine (11.06); Examination of weld by x-ray (12.47); Demonstration of pressure and flash welding (17.05); Montage (17.54); The End (18.02)