WHICH IS BEST?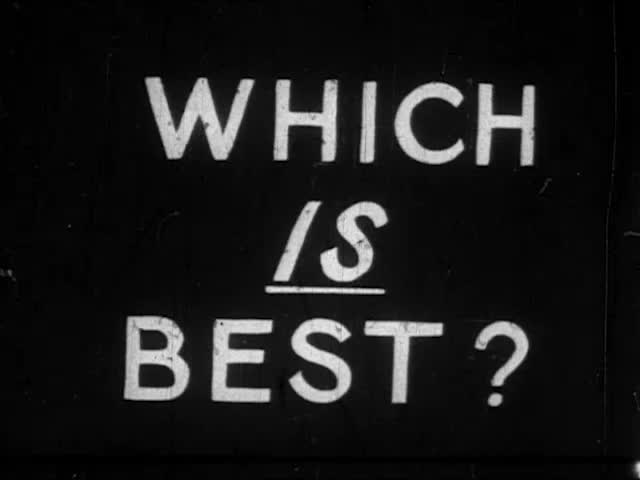 This video is not available to view remotely
Full length video - onsite only
Please read Understanding catalogue records for help interpreting this information and Using footage for more information about accessing this film.
Title: WHICH IS BEST?
Reference number: 1198
Date: 1945c
Sound: silent
Original format: 16mm
Colour: bw
Fiction: non-fiction
Running time: 6.40 mins
Description: A short film showing the roots and the outcome of excessive drinking, and the benefits of abstaining.
Shotlist: No credits.Children cared for whilst mothers are at work shots of smocked children playing at a nursery (1.20) Parks and Open Spaces for safe play. shots of children playing at a river's edge. Nature's best food comes to the home. milkman visits. Refreshments after a spell of work. child drinking milk (2.04) But here's the Puzzle! child looks at a "beer is best" advert Why a happening like this? drunken man lies in the gutter outside a pub; minister helps him home (3.25) drunk man lies on a bed as though ill, raving at the minister who tries to comfort him He's not always like this. (4.34) Minister speaks to the man Do you want drink to be your master? (4.46) Why homes like these? pan of slum housing This is the answer boy writes "BEER IS BAD" on a blackboard (5.20) This is the answer boy is shown drinking water; gvs sporting activity; "Water is Best"; shot of Union Flag (6.40) The End