PANTOMIME, SHOW PICNIC, AND VARIETY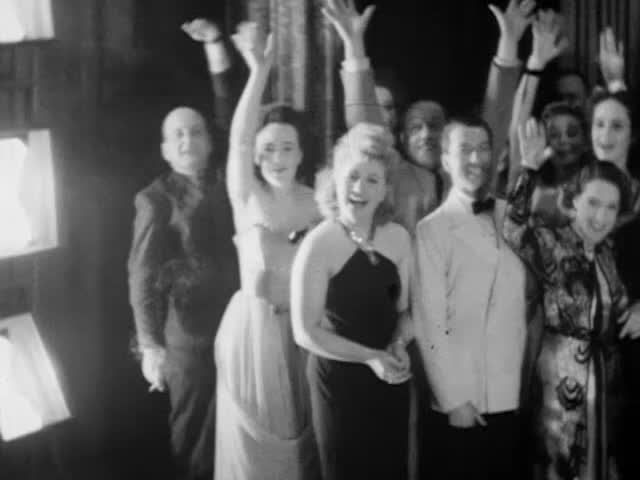 This video is not available to view remotely
Full length video - onsite only
Please read Understanding catalogue records for help interpreting this information and Using footage for more information about accessing this film.
Title: PANTOMIME, SHOW PICNIC, AND VARIETY
Reference number: 1150
Date: 1939 - 1942*
Sound: silent
Original format: 16mm
Colour: bw
Fiction: non-fiction
Running time: 15.17 mins
Description: Shots of Harry Gordon and Will Fyffe in the pantomime "Jack and the Beanstalk". The film also shows a picnic for members of the cast.

See also "Pantomime in Scotland" research project athttp://www.gla.ac.uk/schools/cca/research/theatrefilmandtelevision/projectsandnetworks/pantomimeinscotland/ [last accessed 24/7/2013]

See also Scottish Theatre Archive at Glasgow University: http://special.lib.gla.ac.uk/sta/search/ [last accessed 24/7/2013]
Credits: [Made by amateur cinematographer, friend of Harry Gordon. Mostly shot inside various theatres]
Shotlist: No credits. [Col] Shots of stage during pantomime "Jack and the Beanstalk" 1942 with chorus, pantomime horse, Harry Gordon and Will Fyffe, the Mary Henri Dancers, and various sketches including "Harry Gordon's Land Girl" (10.16); Finale (11.06); [B & W] Group of people on woodland path c1939, a show picnic with Mr and Mrs Bunty Gordon, Jack Holden wearing a kilt, Harry Gordon with three dogs on leads. (12.06) Men stand by a hut; women play on a swing hung from a tree (12.16) Picnic scenes etc. (9.44); men pile into a small hut, pretending to take 'tickets'; shots of the gathered group, watching man entertain them with a pen-knife, beer bottle and saucepan (?) (13.01) ints. woman in a sitting room, with her hair held up in a turban (13.12) Shots of stage during variety show, possibly in Dundee. The Tiller Girls, Harry Gordon, Hilda Meacham, Jack Holden, Alex Lennox, Gwyneth Lascelles and Leo the Lion. (14.51) The stars wave to the camera (15.17).