FIVE BRAHMS WALTZES IN THE STYLE OF ISADORA DUNCAN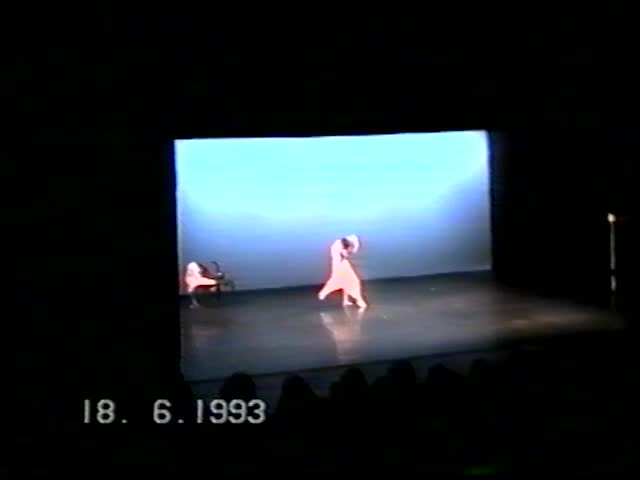 This video is not available to view remotely
Video 1

(currently displayed video)

Full length video - full length available onsite

8 second 'taster' clip (clip - full length available onsite)
Please read Understanding catalogue records for help interpreting this information and Using footage for more information about accessing this film.
Title: FIVE BRAHMS WALTZES IN THE STYLE OF ISADORA DUNCAN
Reference number: 11253
Date: 1993, June 18
Sound: sound
Original format: VHS
Colour: col
Fiction: fiction
Running time: 8.27 mins
Description: A full performance with a solo female dancer which the on-screen text identifies as 'Isadora', but which is a performance of Frederick Ashton's 'Five Brahms Waltzes in the Style of Isadora Duncan'. [Recorded at Epworth Leisure Centre, 18 June 1993]

Please note this is a copy of the raw capture of the original analogue video for preservation and as such may display defects such as dropout, washed out colour and sound fluctuation.
Credits: [Choreographer: Frederick Ashton
Composer: Johannes Brahms]
Shotlist: 00.38-08.27

A solo one act ballet inspired by the pioneering dancer Isadora Duncan and the impression she left on the choreographer, Frederick Ashton. Lynn Seymour, on whom this ballet was created, came in person to teach 'not just the steps but the very essence of this captivating solo' to the company. [Scottish Ballet: Forty Years, p.44]

[After the recording, there is footage of scenery and equipment packed up]