RITE OF SPRING, the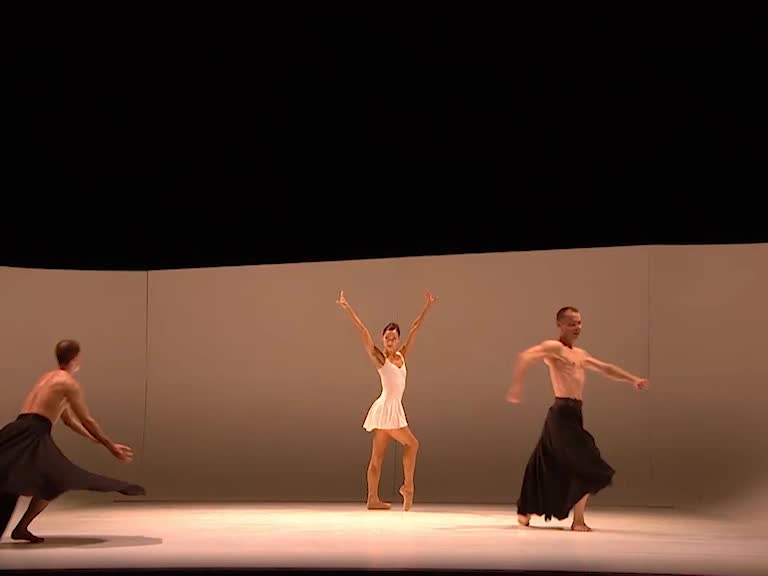 This video is not available to view remotely
With just three dancers and set to Stravinsky's powerful score, the story is reinvented in this challenging work exploring themes of violence, obedience and domination. (clip - onsite only)
Please read Understanding catalogue records for help interpreting this information and Using footage for more information about accessing this film.
Title: RITE OF SPRING, the
Reference number: 10926
Date: 2017
Sponsor: [ Scottish Ballet]
Sound: sound
Colour: col
Fiction: fiction
Running time: 35.00 minsc
Description: With just three dancers and set to Stravinsky's powerful score, the story is reinvented in this challenging work exploring themes of violence, obedience and domination.

This performance was filmed at The Festival Theatre, Edinburgh in October 2017.

Part of Scottish Ballet's Digital Season 2017.
Credits: [choreography Christopher Hampson
music Igor Stravinsky
lighting designer (staged) George Thomson
supported by The Space, Creative Scotland, BBC]
Shotlist: Intense and visceral, Christopher Hampson's The Rite of Spring, created originally for Atlanta Ballet, is presented 100 years after the original production revolutionised the world of dance and music.

Set to Stravinsky's exhilarating score, performed live by the full Scottish Ballet Orchestra, Hampson uses three dancers to reinvent the now infamous story of remorseless human sacrifice with brutal physicality and primal energy.

This challenging work examines themes of violence, obedience and domination.

Part 1 - Then

In a place sheltered from the outside world, two brothers (one older, one younger) are immersed in their own thoughts and strong beliefs. They perform their daily rituals.

The brothers' world is disrupted by the arrival of a woman, Faith.

Part 2 - Now

In a place cut-off from the outside world the younger brother is imprisoned and dominated by the intense beliefs of his older brother.

The younger brother is presented with an escape in the form of a woman, Death.

[synopsis courtesy of Scottish Ballet]