CRIEFF MR T.H. THOMS ETC PRE 1958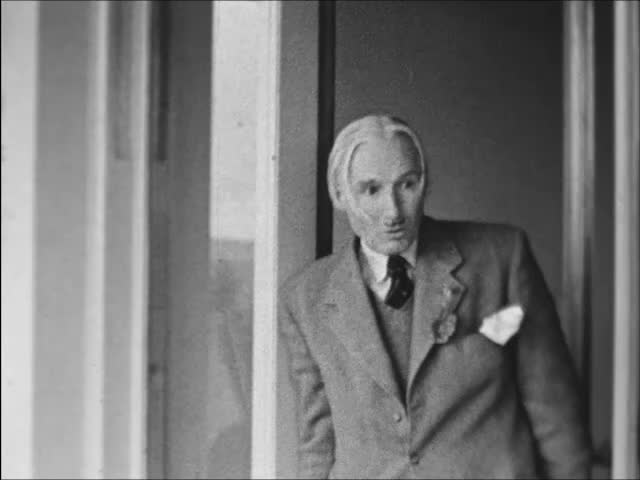 This video is not available to view remotely
Full length video - onsite only
Please read Understanding catalogue records for help interpreting this information and Using footage for more information about accessing this film.
Title: CRIEFF MR T.H. THOMS ETC PRE 1958
Reference number: 10451
Date: 1957c
Director: filmed by SAAC members
Sound: silent
Original format: std. 8mm
Colour: bw
Fiction: fiction
Running time: 3.41 mins
Description: Out-takes from an unfinished amateur short comedy film, shot during the Scottish Association of Amateur Cinematographers' annual members' weekend in Crieff.

The younger man in the film is possibly Matthew Murdoch and the older man possibly Tommy Thoms.
Shotlist: Shots of a man standing in front of a dressing table. He appears to be attempting to remove / fix the drawer. Shots of another man arriving, he fixes his hair and comes in and out of a room. The man helps the other man trying to fix the drawer by rubbing candle wax onto it. The man shuts the drawer and traps the other man's hand in it. The same shots again from different angels. Shots of a woman trying to open the drawer, she falls over because it now works properly. Dark shots. Shots of the woman on the floor holding her knee. She gets up and the man from before comes in bringing another candle to rub on her leg. He takes the candle away and the candle is lit. Shots of the same candle lighting scene being done again. A man marks some string with chalk then marks a board. He holds the string over the marks and another person pings the string so it makes a mark. The board is then cut. Shots of the scissors.