FESTIVAL OF BRITAIN, CRIEFF HIGHLAND GATHERING AND AGRICULTURAL SHOW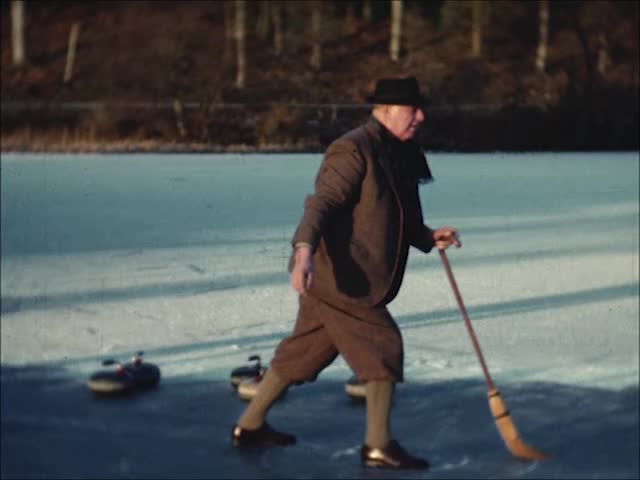 This video is not available to view remotely
Full length video - onsite only
Please read Understanding catalogue records for help interpreting this information and Using footage for more information about accessing this film.
Title: FESTIVAL OF BRITAIN, CRIEFF HIGHLAND GATHERING AND AGRICULTURAL SHOW
Reference number: 10031
Date: 1950 - 1951
Sound: silent
Original format: 16mm
Colour: bwcol
Fiction: non-fiction
Running time: 17.14 mins
Description: Amateur footage of Crieff Highland Gathering and Agricultural Show, winter sports and a visit to London at the time of the Festival of Britain.
Shotlist: GVs Festival of Britain site in London, Skylon, 'Land of Britain' and 'People of Britain' pavilions, crowds milling around. Sign 'Crieff Highland Gathering 1950'. [underexposed] Men in uniform and a brass band on horseback. Hammer throw, Highland dancing, tossing the caber. GVs crowds. CRIEFF AGRICULTURAL SHOW [BW] People parade around on horseback. The Roarin' Game - curling and ice skating on a frozen loch. Hotel and bridge. [BW] GVs roadside, loch and jetty [COL] people at lochside - landscape gvs, boy and girl at river. Shots of landscape from train, passing Druimuachdar Pass. GVs London, Big Ben and the Houses of Parliament, River Thames and St. Paul's Cathedral, gvs Kew Gardens, Windsor Castle, Hampton Court.