STONEHOUSE - CENTRE FOR SUCCESS NO. 1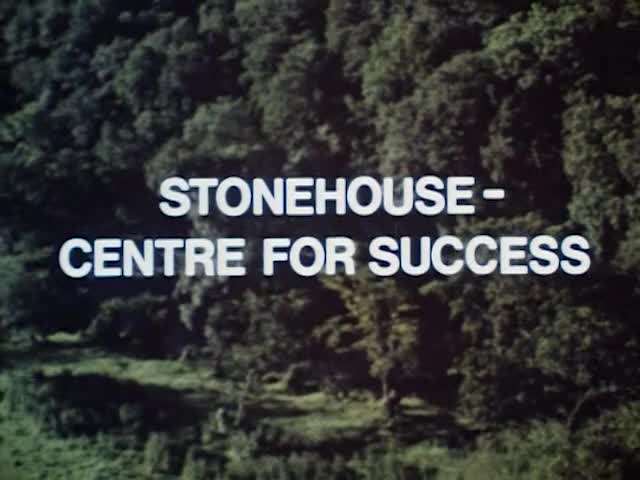 This video is not available to view remotely
Video 1

(currently displayed video)

Full length video - full length available onsite

Residents of Stonehouse comment on plans for the proposed New Town (including stylised 70s architects' plans for the area). Copyright: South Lanarkshire Council (clip - full length available onsite)
Please read Understanding catalogue records for help interpreting this information and Using footage for more information about accessing this film.
Title: STONEHOUSE - CENTRE FOR SUCCESS NO. 1
Reference number: 0949
Date: 1974
Director: d. Robin Crichton
Sponsor: East Kilbride and Stonehouse Development Corporation
Production company: Edinburgh Film Productions
Sound: sound
Original format: 16mm
Colour: col
Fiction: non-fiction
Running time: 10.05 mins
Description: Rushes for unfinished film on the planning and construction of Stonehouse New Town. Includes a question and answer session with local people before building has begun.
Credits: comm. s. Robin Crichton
cam. David Peat
Shotlist: REEL 1

Title (0.07); Aerial tracking shot over woodland to village of Stonehouse (1.00); Unveiling of large sign, reading "Stonehouse New Town - Regional growth point" (1.14); Aerial view of the M74 (1.32); Plan of site of the proposed new town (1.36); Sign promoting the public meeting due to take place on the 14 May 1974, concerning the development (1.37); Shot of Mr G B Young, Managing Director of East Kilbride and Stonehouse Development Corporation, on the platform at the meeting, welcoming the audience (1.46); Shots of same (1.52); Mr Young explains the purpose of the meeting and talks of the thirty-seven companies who have expressed interest in coming to Stonehouse. He sits down (3.35); Shots of the audience (3.38); Mr Colwell, Chief Architect and Planning Officer, describes the proposals to the audience with the aid of a wall chart. (4.01); Close-up of the chart (4.16); Shots of audience (4.22); Back to Mr Colwell on the platform (4.37); Question and answer session with members of the audience questioning officials about the new town (7.27); Shots of Mr J Ennis, Development Officer, Stonehouse, and of Mr J H McLuskie, Secretary and Legal Adviser, on the platform (7.34); The question and answer session continues (7.55); Series of stills showing artist's impression of the new town centre (8.56); A member of the public in front of a relief map of Stonehouse area, on permanent exhibition in the town (9.05); Exterior of East Kilbride and Stonehouse Development Corporation offices (9.10); Aerial views of Stonehouse town centre (9.26); Aerial tracking shot over the town and the surrounding countryside (9.55); ecs (10.05)