DAY AT MORAY HOUSE NURSERY SCHOOL, a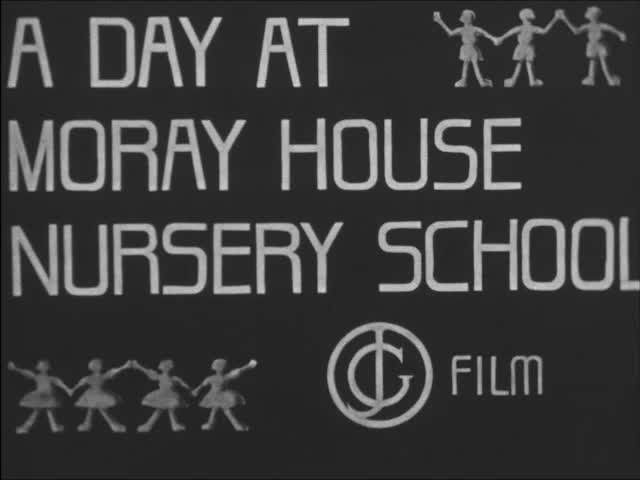 This video is not available to view remotely
Full length video - onsite only
Please read Understanding catalogue records for help interpreting this information and Using footage for more information about accessing this film.
Title: DAY AT MORAY HOUSE NURSERY SCHOOL, a
Reference number: 0918
Date: 1949c
Production company: [ Visual and Aural Aids Committee]
Sound: silent
Original format: 16mm
Colour: bw
Fiction: non-fiction
Running time: 12.44 mins
Description: Children enjoying various activities at Moray House Nursery School in Edinburgh.

Possibly related to ref. 0919 AT NURSERY SCHOOL.

Preservation of this film supported by the National Heritage Memorial Fund.
Shotlist: Credits (.17) Here is a place carefully planned to meet the needs of little children, where in a community of their own, they learn to be independent, helpful and to co-operate with one another. Here they are, some are only two. Mothers bring their children to nursery school (.45) We can reach everything ourselves. Children hang up their coats, brush their teeth (1.03) We are weighed once a month. Children stand on scales (1.16) We sing, we dance, we talk together. Leader plays piano as children play singing games, dance, paint pictures and generally run about (2.02) We choose what we like from our cupboards. Children play with building bricks, rods, plasticine and reading books (2.57) The sun is shining, let's go out and play. Shots in garden as children play on climbing frames and in sand pit. They help to water plants (6.05) Nurse checks children's health and enters information in register (6.20) Children playing in garden (7.20) We all get ready for dinner. Children lay tables, wash their hands, sit at tables to eat, and afterwards help clear away (8.42) Now we have a little sleep. Children lie down in cots (9.40) They wake up and put their shoes on, drink mugs of milk (10.21) Mother pays for our food and takes us home. Women pay a nurse and collect their children (11.09) Goodbye (11.14)