SCOTLAND'S GARDENS AND ALLOTMENTS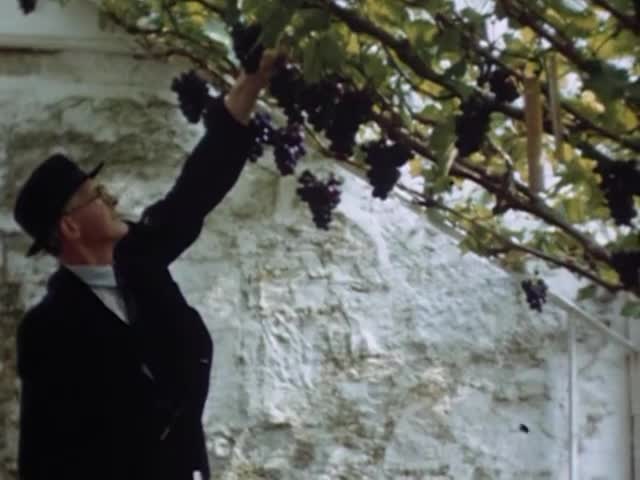 This video is not available to view remotely
Full length video - onsite only
Please read Understanding catalogue records for help interpreting this information and Using footage for more information about accessing this film.
Title: SCOTLAND'S GARDENS AND ALLOTMENTS
Reference number: 0275
Date: 1945
Sound: silent
Original format: 16mm
Colour: col
Fiction: non-fiction
Running time: 12.00 mins
Description: Craigbank Gardens, Edinburgh. The film has extensive footage of allotments, vegetable gardens and people tending the crops. Portree Horticultural Show also features towards the end of the film.
Shotlist: title (0.08) shots of trams in Princes Street, Edinburgh (0.17) shots of gardens and allotments, including greenhouses, cold frames and vegetable patches. A lady waters vegetables with watering can. Brief shot beautiful cottage garden flowers. Brief shot of a man standing proudly with arms full of freshly picked carrots (he is smoking a cigarette) gvs allotments. Young boys working in the vegetable plots. Harvesting carrots and tomatoes. Row upon row of vegetables such as lettuce, rhubarb, broccoli, cauliflower, runner beans, tomotoes. A man hoeing the soil. Elevated wide shot over Craigbank Gardens. Gvs as crops are harvested, some children help out (8.12) Portree Horticultural Show 1945 Shot of people holding vegetables. Shots of more gardens and allotments, including brief shot of sweet peas. Pigs being fed in pen (9.33) Shots of people in RAF uniforms, picking vegetables and packing into sacks / baskets. Looks like the plots are at base camp (12.12)

[Please note actual speed is 18fps. Overall running time at 18fps is 16.16 mins]