PARAFFIN YOUNG: Pioneer of Oil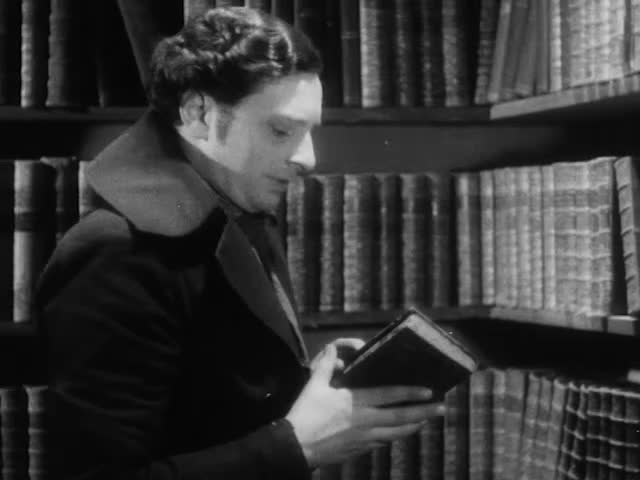 This video is not available to view remotely
Video 1

(currently displayed video)

First half of film about the life and work of James Young, the pioneer of coal distillation for the production of oil, and the shale oil industry of West Lothian. (clip - onsite only)

Second half of film about the life and work of James Young, the pioneer of coal distillation for the production of oil, and the shale oil industry of West Lothian. (clip - onsite only)
Please read Understanding catalogue records for help interpreting this information and Using footage for more information about accessing this film.
Title: PARAFFIN YOUNG: Pioneer of Oil
Reference number: 0167
Date: 1937
Director: d. Ralph Bond
Sponsor: Scottish Oils Limited
Production company: Realist Film Unit
Sound: sound
Original format: 35mm
Colour: bw
Fiction: non-fiction
Running time: 13.50 mins
Description: The life and work of James Young, the pioneer of coal distillation for the production of oil, and the shale oil industry of West Lothian.

Specially made for display at the Scottish Oils and Shell Mex Pavilion, Empire Exhibition, Glasgow 1938. 35mm silent version, slightly altered was made in October 1938 for use in colleges and schools. Also released on 16mm and 9.5mm.

See also BP Video Library at http://www.bpvideolibrary.com/. All requests for a copy of this title should be directed to BP Video Library.
Credits: p. Arthur Elton
ph. A E Jeakins
sd. rec. W F Elliot (on British Acoustic Full Range)
act Don Gemmell [as James Young]
Shotlist: Credits (0.32); Glasgow's city centre (George Square, then street with bus and tram) (0.49) pan over George Square in Glasgow, brief shot of traffic; ls Clyde docklands lined with ships and cranes; stills illustrate technological advances of the nineteenth century steelworks; brief intercuts with man weaving at a hand loom, water wheel, engine machinery (2.46); Painting illustrating James Young's birthplace near St. Kentigern's Cathedral in 1811. (3.00) dramatised section illustrating Young's early interest in chemistry and in Anderson's College library (3.40) Print of University College, London. Coal pit at Alfreton, Derbyshire, where Young and Binnie experimented on coal distillation for oil. Diagram of Refinery. (3.58) Dramatised scene as Young outlines his plans to Binnie, showing him samples of the "new" coal, and oil extracted from it. (5.10) pan over landscape; c/u advert for Youngs Paraffin Oil; c/u moving engine; c/u shale (5.50) pan from waterfall to Young walking along river, inspecting the bank (6.24) brief exts. buildings and ints. Young sitting thoughtfully (6.34) Print of Addiewell Works, West Calder; c/u statue of Dr. Livingstone [a classmate of Young's who laid the cornerstone of the new works]; print of small oil field (6.56) blank; counter leader (7.33) Dramatised conversation between Livingstone and Young about coping with the threat of newly abundant foreign oil (8.34) m/s steam loco pulling wagons of shale; c/u train marked "Scottish Oils Ltd."; Scottish Oils and Shell Mex diesoleum lorry passes (9.00) View of refinery and pits (9.23); c/u SOL bricks are produced from waste by press and lifted out of the machine (9.33) c/u oils being poured; pan over works, over steaming stacks and bing in b/ground (9.53) gvs traffic, including motorcyle and an Alexander's bus (10.05) c/u's various by-products, petrol, diesel, carbons, ammonia, wax (accompanied by shots of factory machinery, farm labourers and milk cartons) (10.34); Map of various pits operated in West Lothian (10.43) ints. shots of miners at work, drilling and setting charges; c/u lighting fuse and explosion; men load a cart and wheel it away (11.43) transportation of raw material from the workface to surface, tracking shot from train; carts are unloaded from the cage and automatically tipped into large wagon; brief tracking shot on moving wagon (12.25): l/s tank steamer "British Reliance" coming into dock at Grangemouth; ms oil pipe from ship being connected on the dock; l/s storage tanks (13.13); exts. Rpyal Technical College; ints. Young's legacy of chemical books to Royal Technical College Library [Royal College, now part of Strathclyde University]; shot marble bust of Young (13.50)