British Movietone News No. 1127A, GLASGOW UNIVERSITY CELEBRATIONS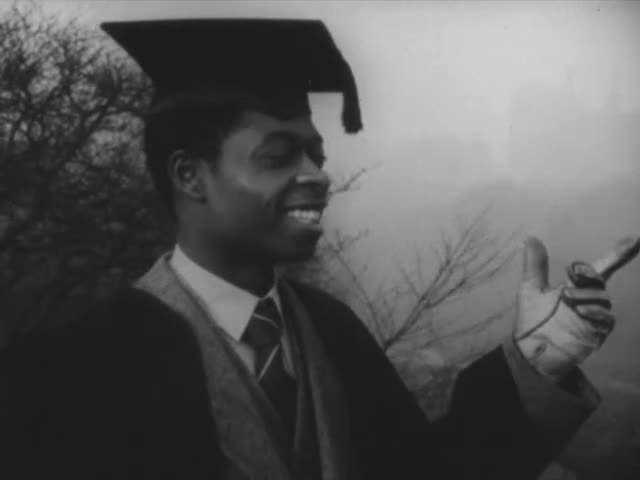 This video is not available to view remotely
Full length video - onsite only
Please read Understanding catalogue records for help interpreting this information and Using footage for more information about accessing this film.
Title: British Movietone News No. 1127A, GLASGOW UNIVERSITY CELEBRATIONS
Reference number: 0008
Date: 1951, January 11
Production company: Movietone News
Sound: sound
Original format: 35mm
Colour: bw
Fiction: non-fiction
Running time: 10.00 mins
Description: Glasgow University celebrates its Fifth Centenary with various events including a torchlight procession, and a reception attended by Lord Provost Hetherington and J. M. McCormick.

Credits: [comm. s. Lionel Gamlin]
Shotlist: Credits (.10); University officials, including Walter Elliot, MP for Scottish Universities, at the start of the torch run over Scotland (.30); Shots of runners carrying the torch over Scotland (.55); A group of new students and visitors being conducted round the university (2.52); Group of foreign students and visitors in Kelvingrove park talking to the cameraman (3.41); [Picture only] Official reception at the City Chambers by Lord and Lady Provost, Principal Hector Hetherington, and the Rector John MacDonald McCormack, for foreign students (6.35); Principal presents torch and torchlight procession sets off through the streets of Glasgow to Kelvingrove park, where all the torches are thrown onto a large bonfire (8.20); University officials and students attend Rector's address in St Andrew's Halls, followed by procession out of the Halls and through the courtyard. During the assembly, the Rector protests when a live duck is thrown onto the stage (10.20).