UNEMPLOYMENT IN CLYDEBANK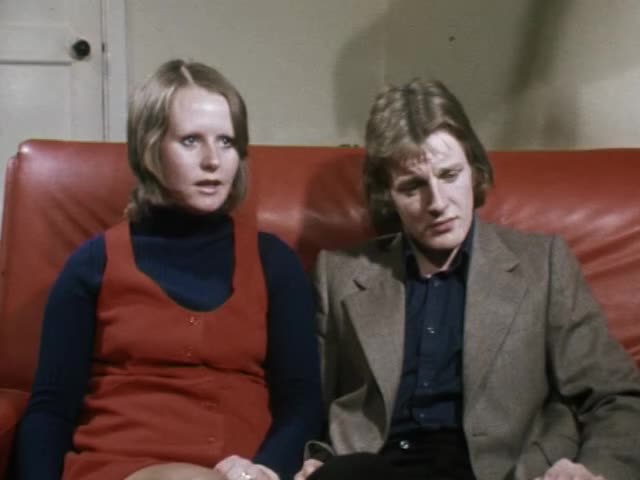 This video is not available to view remotely
Video 1

(currently displayed video)

Full length video - full length available onsite

The problems of being unemployed in Clydebank in the early 1970s in the words of an older man. (clip)
Please read Understanding catalogue records for help interpreting this information and Using footage for more information about accessing this film.
Title: UNEMPLOYMENT IN CLYDEBANK
Reference number: T0679
Date: 1973c
Director: d. Charles Wallace
Sound: sound
Original format: 16mm
Colour: col
Fiction: non-fiction
Running time: 26.07 mins
Description: A current affairs programme about the bad unemployment situation in Clydebank during the 1970s. Features extended interviews with all ages of people affected and general views around a rather derelict Clydebank.

No. 1 in the series. Please note, End credits are spoken and not written on film.
Credits: camera Bill Scott
ass. camera Ron Wilkins
sd. rec. Harry Brooks
dubbing mixer Gary Coleman
film ed. Alan McMillan
written and presented by Alex Dixon
[N.B. End credits are spoken and not written on film]
Shotlist: [STV logo] (0.07) reporter introduces programme to camera, Glasgow street in background (0.32) REPORT...... (0.38) shots of Clydeside, with cranes in foreground (0.55) gvs Clydebank streets, derelict tenements and people walking about (1.29) c/u television set, the reporter bringing news of the latest unemployment figures in Scotland (1.41) shot of Jim McGachy cooking at home; he talks about being unemployed (2.38) gvs his seventeen year old son, Paul, looking across Glasgow, throwing stones and walks through wasteland, as he talks about being unemployed (4.41) Paul stands alone outside Marathon Shipbuilding Company while workers stream out (6.10) elevated shot of school, exts public library/baths, exts derelict Regal cinema, church (6.35) shot over Clydebank tenements and men hanging about street corner (6.53) new housing estate under construction (7.01) ints newly wed man and wife in living room, talking about their predicament with unemployment (9.10) they leave the house, walk down local street, looking longingly in butcher's window (10.13) exts employment exchange and pan to the couple looking in various shop windows (11.04) they walk in the park (13.08) exts derelict Babcok & Wilcox Ltd buildings; Jim McGachy wanders about and reflects on why the place was shut down, the nature of his work there and how the new factories don't replace his job (15.16) gvs Clydebank Industrial Estate with advanced factories on site that no-one has taken (15.48) Gachy on derelict site again (16.07) John Nicholson of the Unemployed Action Group stands outside Labour Exchange selling their newspaper; shots of interview (17.26) boy helps man in wheelchair in to Labour Exchange (18.14) shot of 61 year old man walking about swingpark, outside Clydebank Bar, shop and talking about his situation (20.48) ints empty strip mill (?); pan to Labour Exchange building nearby where people are selling newspapers (21.30) c/u Department of Employment sign and ints empty offices (21.50) montage of shots of all the unemployed people already featured previously, going about their business (23.18) gvs people walking on street; reporter sums up, quoting current unemployment figures (24.02) gvs shipbuilding scenes (25.17) ecs (26.07)