LAUNCH SS "DUNDEE" AND MV "ARBROATH"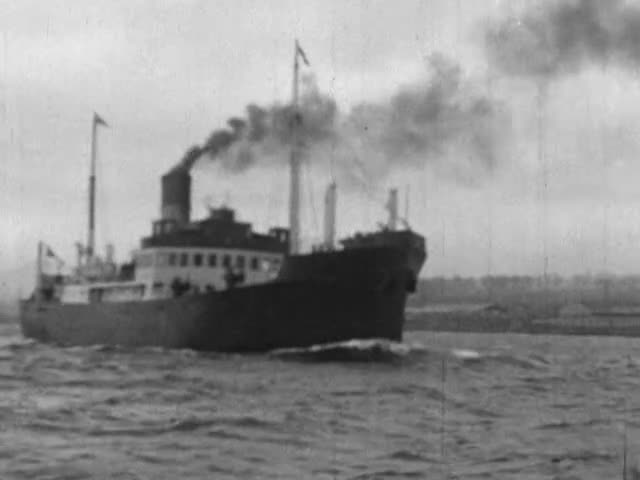 Please read Understanding catalogue records for help interpreting this information and Using footage for more information about accessing this film.
Title: LAUNCH SS "DUNDEE" AND MV "ARBROATH"
Reference number: 2560
Date: 1933 - 1935
Director: [filmed by H.M. Plenderleith]
Sound: silent
Colour: bw
Fiction: non-fiction
Running time: 9.33 mins
Description: Launching of SS "Dundee" at Caledon shipyard, Dundee, Dec. 1933 and the start of her maiden voyage in Feb. 1934. Launching ceremonies of the MV "Arbroath", Aug. 1935 and the lifeboat "Mona", Sept. 1935. Collection refs. 2560-2568.

See also ref. 2560, 2565, 2566 2567, 2568.
Shotlist: SS DUNDEE - Christened and Launched by Lady Barrie 28 Dec. 1933 (0.4) [Caledon shipyard, Dundee] gvs vessel and launch party (2.30) SS Dundee leaves River Tay on her maiden voyage 24 Feb 1934. gvs from shore. Vessel at quay and under steam (3.54) MV ARBROATH Christened and launched by Miss Hilda Cowper 14 Aug 1935 gvs vessel, launch party. (Miss Cowper has 3-4 unsuccessful attempts at smashing the bottle). Launch party leaves (6.48) [inauguration and naming of RNLB 'Mona' 28 Sept. 1935] gvs Provost and guests, naming ceremony. Brief shot lifeboat crew (9.13) RNLB flag sellers (9.27) Lifeboat crew (9.33)